Christmas Closure and Service Details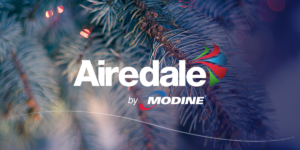 Airedale will close at 1pm on Friday, 23rd December 2022. We will reopen as normal on Tuesday, 3rd January 2023 (allowing for the bank holiday on Monday, 2nd January).
We continue to offer emergency service and technical support throughout the holidays. If you require our service department please call 0113 238 7833, or if you require technical support please call 0113 238 7810. The lines are manned 9am to 4pm Wednesday 29th, Thursday 30th and Friday 31st December. (These numbers will be available on a recorded message from our main switchboard number.)
We would like to take this opportunity to thank all of our customers, suppliers and business partners for their continued support throughout 2022 and wish you peace and contentment over the Christmas holidays.
Merry Christmas!