Airedale international offers a wealth of career opportunities across many different disciplines including engineering, IT, finance, sales, marketing and administration. Every individual has an important part to play in driving our company forward and below are just a few examples of the roles we offer given by the people who work here.
Our strength is our people; Every one of our employees has a role to play in driving our company forward.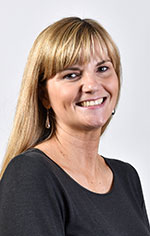 Catherine Ansari - Spares Team Leader
Service & Maintenance Division
"I joined Airedale in 1991 as a Marketing Assistant aged 19. It was my first job from leaving college and helped me gain basic understanding of the Marketing/Advertising side of the business.
Within 3 years, I had been promoted and joined the Spares Department, working in a very busy and demanding environment dealing direct with UK and International customers on a day-to-day basis.
Throughout my time at Airedale I have had many opportunities to further my career and received a wide range of training from Customer Communication Techniques to Basic Air Conditioning & Refrigeration.
I now run the Airedale Spares Division, ensuring all customers receive excellent customer service at all times and I still attend regular training, including NEBS Management Team Leader Course, the Dale Carnegie Management & Leadership Masterclass and most recently Pareto Law Training.
I consider myself very lucky to work at Airedale, especially after 25 years of constant support and excellent working conditions; I could not imagine myself working anywhere else."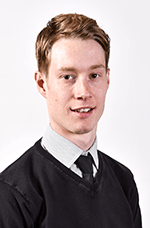 Patrick Cotton - Customer Services Manager
Customer Services
Patrick's remit includes responsibility for the Applications Engineering, Contracts, Sales Order Processing, Project Engineering and Drawing Office teams. He also heads up the design of customised units for complex projects.
He joined Airedale in 2009 after graduating from the University of Leeds, and started as a Mechanical Design Engineer in the Research & Development team. He quickly progressed to Project Leader and took responsibility for the design and upkeep of full product ranges before then transitioning to a leadership role within the Research team and now Customer Services Manager.
Patrick says, "I have undertaken training in fields such as refrigeration and acoustics, as well as leadership and performance management. Airedale has supported me in professional registration with the Institution of Mechanical Engineers and provided opportunities to travel across the UK and Europe.
Being part of a company that places emphasis on R&D is fantastic, and the environment and people I work with make it particularly enjoyable."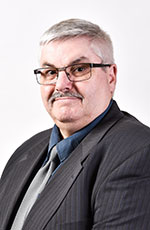 Mark Hargrave - Service Team Leader
Service & Maintenance Division
"I relocated from Leicester to Yorkshire in 1994 when I joined Airedale as Technical Support Engineer. I came with 15 years air conditioning experience in both contracting and distribution, and relished the challenge of working within a manufacturing environment. I have since been rewarded with a number of internal promotions.
In my current position of Service Team Leader I am responsible for the day to day activities of a growing team of national Service Technicians as well as management of a busy office based team.
I find that working for a manufacturer allows me to have a direct input into the development of new and existing products whilst being at the cutting edge of new advancements and technology. Like all dedicated people at Airedale I regard my work more as a career than just a job".
Mark received a Diploma in Management Studies from the Leeds Metropolitan University.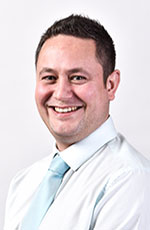 Matt Thompson - Chief Electrical Engineer
Research & Development
Matt joined Airedale International Air Conditioning as a modern apprentice. He has gained a wealth of manufacturing and design experience since, working in a variety of manufacturing positions, before his present role in Research & Development began in 1999.
"I believe learning and professional development is integral to roles at Airedale and they [Airedale] have provided me with plenty of development opportunities."
He graduated from Leeds Metropolitan University in 2008 with a BEng (Hons) in Electronics & Electrical Engineering, having previously gaining numerous academic and vocational qualifications since joining Airedale such as a Foundation Degree in Engineering Technologies.
Matt became, with the support of Airedale, a Chartered Engineer (CEng) professional and a member of The Institution of Engineering and Technology (IET) in 2013. He continues to support engineers and technicians within Airedale along their route toward professional registration.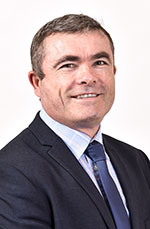 Adrian Trevelyan - After Market Director
Service & Maintenance Division
As the manager of the rapidly growing Service & Maintenance division within Airedale, Adrian's role is to work with his team to apply their product knowledge and expertise in providing a first class, professional service to customers.
Adrian and his team offer a complete air conditioning service solution as well as helping clients meet the requirements of increasing and ever-changing environmental regulations and assisting them in saving energy costs through operational optimisation.
Adrian has recently completed an MBA degree from Bradford University, Adrian says: "I really appreciate the training opportunities provided by Airedale. It allows me to integrate the strategic theory into daily practice."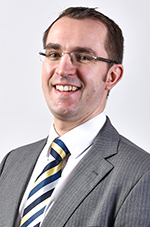 Adam Yarrington - Product Development Director
Product Development
Adam began his career at Airedale in September 2005 after graduating from the University of Leeds with a MEng Degree in Automotive Engineering. During the last ten years Adam has progressed from Test Engineer to Customer Services Manager and more recently Product Development Director, working in various departments and achieving Chartered Engineer status along the way.
As Product Development Director, Adam leads the development of Airedale's design, engineering and research offering to underpin our growth strategy.
"I find my job very rewarding," explains Adam, "I manage complex projects and solve real world problems for customers. The design and delivery of a tailor-made solution is very satisfying.
I love the diversity of products that Airedale manufactures, the people, the working environment and the applications of our products. I've been fortunate enough to visit some spectacular places (from an engineering perspective) and solve problems or propose solutions including projects such as the Channel Tunnel, various data centres and Vodacom's containerised data centre solution."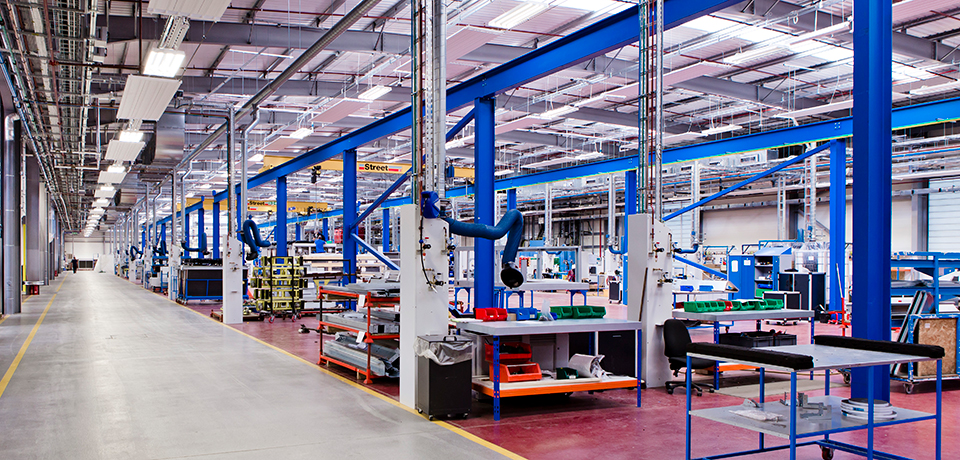 How to Apply
To apply for any of the vacancies we offer, or for any further information on working at Airedale, please email humanresources@airedale.com with yourCV and outline the role you are interested in.