Our leadership team work together to ensure Airedale International continues to be one of the most innovative and dynamic cooling solution providers in the industry. They bring a wealth of expertise, experience and leadership to provide Airedale International with vision and direction for the future, whilst maintaining the level of honesty and integrity that is appreciated by customers and employees alike.
Airedale's visionary Executive team continues to serve as champions for its employees and customers.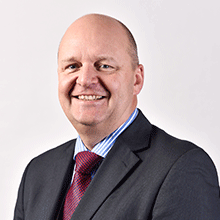 Tony Cole
Managing Director
Tony Cole is the Managing Director for Airedale International Air Conditioning Ltd. Tony joined the Airedale Group in 1990 from the Rolls Royce Group and has had varied roles throughout the organisation, the most recent of which as Operation's Director.
Tony is a strong leader, with continuous improvement and innovation at his heart. Tony is responsible for the overall strategic direction of the Airedale Group and thrives in delivering ambitious plans to grow the business and pioneer innovative, market-leading, British engineered thermal solutions for our customers.
Tony has a BSc in Electrical and Electronic Engineering and a Diploma in Company Direction from the Institute of Directors. In his spare time, Tony is a keen cyclist and has completed numerous Coast to Coast routes raising funds for charitable causes.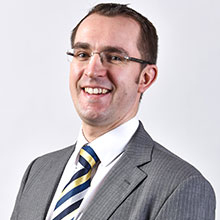 Adam Yarrington
Product Development Director
Adam Yarrington is the Product Development Director for Airedale International Air Conditioning Ltd. Heading up the Product Development team, he plays a key role in strengthening Airedale's position at the forefront of industrial and commercial cooling and heating technologies, by leading an expanding programme of research, new product development and the application of new generation innovations.
His remit is to lead the development of Airedale's design, engineering and research offering to underpin our growth strategy. Adam heads a sizeable team, including sponsored PhD students, MEng, BEng and undergraduate graduate apprentices. He is a chartered mechanical engineer with a MEng Degree in Automotive Engineering from Leeds University.
As Product Development Director, Adam leads the development of Airedale's design, engineering and research offering to underpin our growth strategy.
"I find my job very rewarding," explains Adam, "I manage complex projects and solve real world problems for customers. The design and delivery of a tailor-made solution is very satisfying.
I love the diversity of products that Airedale manufactures, the people, the working environment and the applications of our products. I've been fortunate enough to visit some spectacular places (from an engineering perspective) and solve problems or propose solutions including projects such as the Channel Tunnel, various data centres and Vodacom's containerised data centre solution."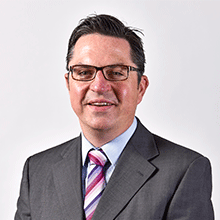 Simon Thorburn
Financial Manager
Simon Thorburn is Financial Manager for Airedale International Air Conditioning Ltd. Simon joined Airedale  in February 2006 from Sundora Foods and spent 9 years as Head of Finance during which he managed the insurance claim following the 2013 fire. Moving to a more commercial role in 2017, Simon is now responsible for Airedales sales pricing policy, making sure that margins are acceptable and sustainable.
Away from work, Simon enjoys spending time with family and friends, listening to music, watching comedy and brewing craft beer. Simon is a member of the Chartered Institute of Management Accountants and holds a BSc in Economics from the University of Hull.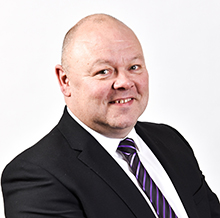 Paul Oliver
Sales Director
Paul Oliver is UK Sales Director for Airedale International Air Conditioning Ltd and is responsible for UK sales operations and activities. A mechanical engineer, Paul joined Airedale as a sales engineer in 1985 after five years in the frozen food industry. Since 1987, he has worked in the UK Sales team for Airedale, based in Birmingham and later, London. He became UK sales director in 1998 and relocated back to Leeds at that time.
Paul has extensive technical experience in the AC industry and has been instrumental in positioning Airedale as market leader in precision air conditioning and the number one UK chiller manufacturer. He is a product champion of Airedale's high efficiency cooling solutions and steers the company's expansion into developing rack level cooling systems. When these systems are integrated with Airedale's free-cooling and controls technology, they provide real end user benefits in reducing power usage and operational costs of the data centre.
In his spare time Paul applies his aerodynamic knowledge to flying light aircraft and is also a keen pianist.
"I believe learning and professional development is integral to roles at Airedale and they [Airedale] have provided me with plenty of development opportunities."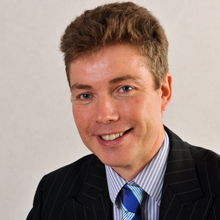 Steven Joyce is the HR Director for Airedale International Air Conditioning Ltd. Steve joined Airedale following experience from working within HR at other multinational companies notably United Biscuits, Ingersoll Rand and IMI.
Steve is responsible of all HR policies procedure and practice, with the recruitment of talent in the business, apprenticeship programmes, compensation and benefits, organisation change, people development and Health, safety and environmental issues.
He enjoys the variety that the HR function provides. Steve holds a degree in History from Newcastle University, is FCIPD qualified and holds an MBA from Bradford University.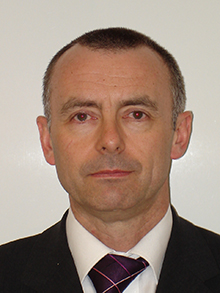 Stuart Kay
Business Development Director
Stuart Kay is Business Development Director for Airedale International Air Conditioning Ltd. Stuart has been involved in specifying some of the UK's most important data centre installations since the 1990s. With over 30 years' experience, Stuart's understanding of past and leading-edge technological developments within the industry arm him with a unique knowledge bank that can be applied both to designing new build data centres as well as re-engineering the vast installed base.
Stuart holds deep level understanding of the challenges associated with the design and integration of critical cooling solutions for data centres. By providing a valuable client-side perspective, he has played a key role in helping inform Airedale's product development which has seen the British manufacturer pioneer some of the most important transformations in chiller, IT cooling, refrigerant and free-cooling technologies and win numerous awards for innovative, energy-efficient data centre solutions.
Outside work, Stuart is a keen health and travel enthusiast and can often be found out on a road bike, or exploring some of the world's most challenging and picturesque landscapes.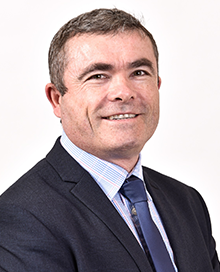 Adrian Trevelyan
After Market Director
Adrian Trevelyan is the After Market Director for Airedale International Air Conditioning Ltd. He joined Airedale after leaving the British Army in 1990.
Adrian has a wealth of HVAC experience, having held various roles throughout his years with Airedale.
Adrian uses his extensive technical knowledge in the A/C industry to drive forward aftermarket activity, including service, spares, special projects, technical support and commercial controls. Adrian has grown the field team to over 70 skilled HVAC engineers and is continuously looking to strategically add new services, with a particular focus on energy efficiency. Adrian was also instrumental in developing the Airedale Training school offering courses on a wide range of subjects to hundreds of engineers throughout the industry.
Adrian is a qualified Chartered Manager and also holds an MBA from The Bradford University School of Management. In his spare time and when his knees allow he can be found running through the glorious mud of Yorkshire.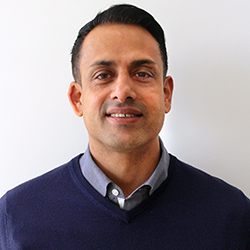 Asim Ansari
Export Sales Manager
Asim Ansari is the Export Sales Manager for Airedale International Air Conditioning Ltd.
Asim joined Airedale directly from Humberside College of Technology in 1990 and has been involved within the Export Sales team for the last 27 years.
He is responsible for Airedale's Global Export Sales, and strategic growth targets through both direct and indirect sales activities.
Asim has an HND in Refrigeration & Air Conditioning, an MSc in Executive Leadership from Leeds University and is a Chartered Manager. In his spare time Asim enjoys travel and keeping fit.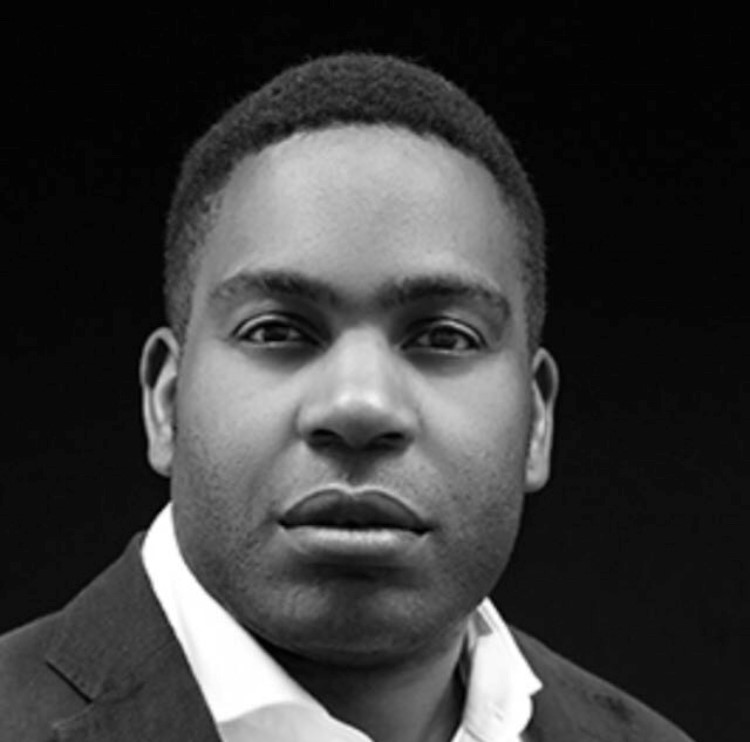 Jonas Caino
Unitary Sales Director
Jonas Caino is now Unitary Sales Director at Airedale, following his initial role as head of the European Data Centre Solutions team.
With over 20 years in the IT and data centre industry, Jonas has an extensive background in data centre technology, regularly speaking on the future of data centre design and trends as well as writing  his column "The Last Word" with Data Centre Management Magazine.  He holds an MBA from University of Leicester and a BSc (Hons) in Technology and Management from the University of Bradford. He is also a recognised fellow of the Institute of Sales Management.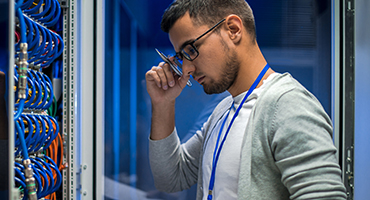 As the leading UK air conditioning manufacturer, we love what we do, and we work hard to be the best.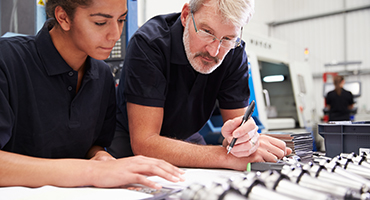 If you're a school or college leaver with an interest in engineering, an apprenticeship with Airedale might be the next thing for you. We offer high quality on the job training, paired with day release at an approved college, that will lead to valuable professional qualification on successful completion.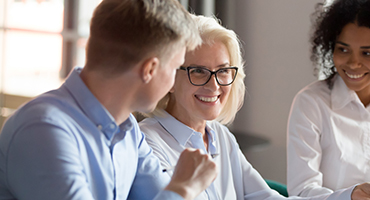 Airedale international offers a wealth of career opportunities across many different disciplines including engineering, IT, finance, sales, marketing and administration. Every individual has an important part to play in driving our company forward and below are just a few examples of the roles we offer given by the people who work here.