Power & HVAC Rentals
Temporary Equipment, Permanent Service
Whether you're planning for the future or fixing the present, Airedale are always on hand to help out.
Power and HVAC Rental Services
Total power and HVAC rental solutions supplied by Aggreko, from site survey to installation, commissioning, servicing, refuelling and site removal. To complement Airedale's existing service provision, Aggreko will work with you to give you full peace of mind, delivering a complete rental service where and when you need it.
An unrivalled rental service backed by an industry leading range of equipment, and a nationwide team of specialists. Benefit from a world leading fleet and rental experience that enables a flexible service, operating 24 hours a day, 7 days a week, 365 days a year. Our customers can now access this extensive fleet of air and water cooled chillers, generators, heaters, heat exchangers, cooling towers and ancillaries.
A total rental solution
From initial site survey, through to installation, commissioning, servicing, refuelling and site removal.
Alongside Aggreko, we will work with you to ensure that you can sustain and optimise your HVAC requirements by rapidly delivering a solution ensuring minimal downtime. We'll help to protect you from any stressful unplanned emergencies and avoid crisis, no matter the requirements.
• Breakdowns and planned maintenance
• Integrated systems testing
• Emergent site requirements
• Loadbanks
• Standby capacity

• Increased capacity cooling/heating/power
• Guaranteed and proven reliability
• Low emissions and noise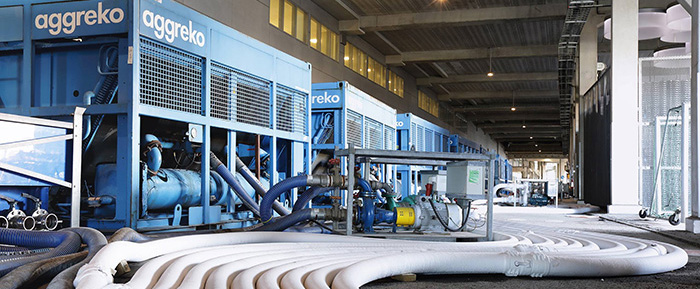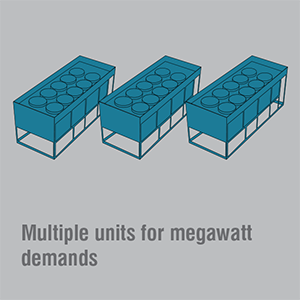 A flexible service backed by an industry leading range
The rentals service is easily scaled using single or multiple units to meet any needs with flexible rental agreements from short-term rentals of 1 week to longer term requirements. Equipment and accessories for all applications will be delivered and installed in the shortest possible time-frame by Aggreko.
Site surveys & consultancy
Designed and tailored to your business needs by our specialist engineers, Airedale experts will work with Aggreko to diagnose the best rental solution for your requirements. From data centre solutions, to process cooling or comfort application, we can come up with creative solutions that take into account full risk assessments and detailed site surveys.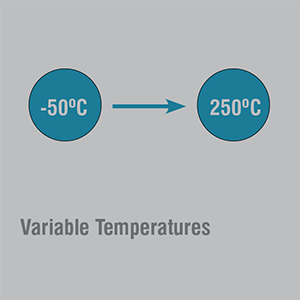 Why use power and HVAC rental services?
Over 40 years' experience means that Airedale can deliver adaptable and efficient solutions to our customers. We are renowned not just for our industry leading products, but also our service excellence. We know that Aggreko will deliver the level of service that our customers have come to expect.
We understand the importance of keeping your business efficient and operational, and Aggreko's rental solutions offer a flexible, cost-effective service backed by an industry leading range.
No large investment of capital
Flexible Agreements
The power and HVAC rentals supplied by Aggreko are extremely flexible, with rental agreements starting from a short-term rental of just 1 week, extending to longer term requirements as and when needed.
Backed by an extensive nationwide team of specialists, 24/7/365 day-to-day management, and real-time data monitoring.
Service and Maintenance
Aggreko supply the rental service, which compliments Airedale's existing service offering. For existing service requirements, Airedale will always be on hand if you need us to provide expert advice and immediate help, day or night. We offer full maintenance and breakdown cover throughout your contract, and our guaranteed emergency response times mean that a qualified engineer will be with you promptly.
As well as offering support if something goes wrong, we also anticipate, diagnose and repair before any system downtime. Web based remote monitoring 24/7/365 days a year ensures continuous, efficient power distribution to ensure no disruption to business performance.
Our existing service packages have ensured that our customers' cooling systems are operating to their optimum, supported by a 24/7 emergency helpline and a nationwide team of service engineers.
Contact us about our power, HVAC rentals & contingency planning services.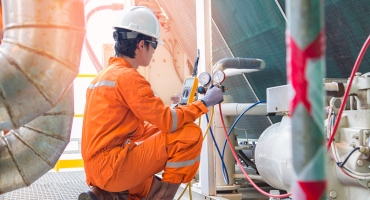 Our AC service plans offer a great preventative air conditioning maintenance service solution to improve system resilience and increase the longevity of your cooling system.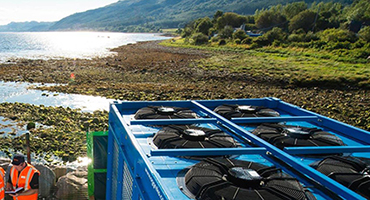 All businesses are vulnerable to unforeseen incidents that can stop or impair normal operations. For total peace of mind, we offer a contingency plan package for fast recovery.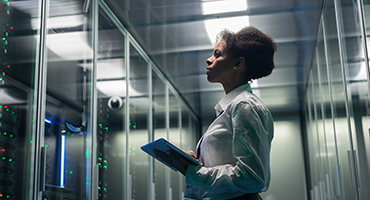 We recognise the critical importance of keeping a data centre operationally reliable at all times. We can provide a turn-key service at all stages of a data centres life cycle.