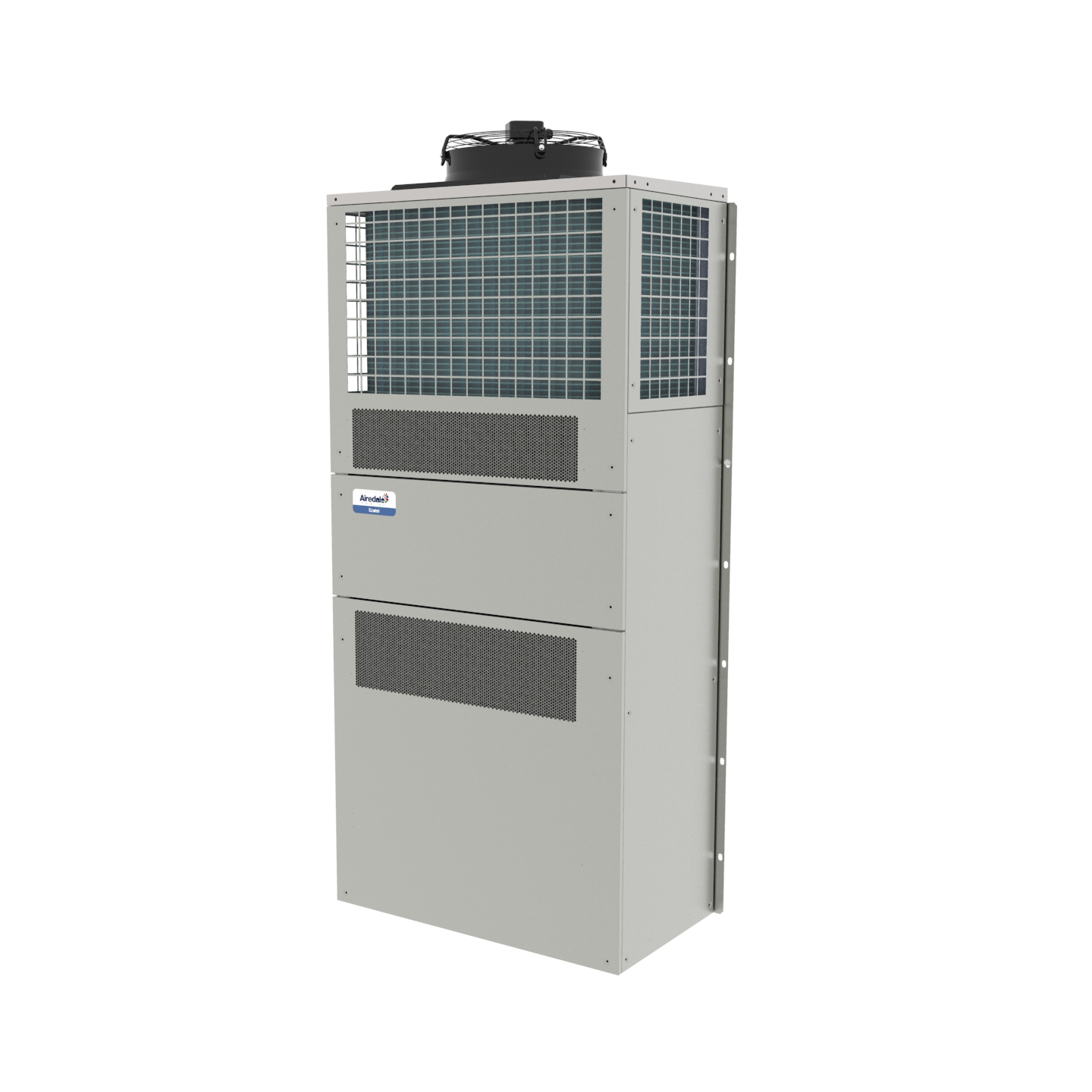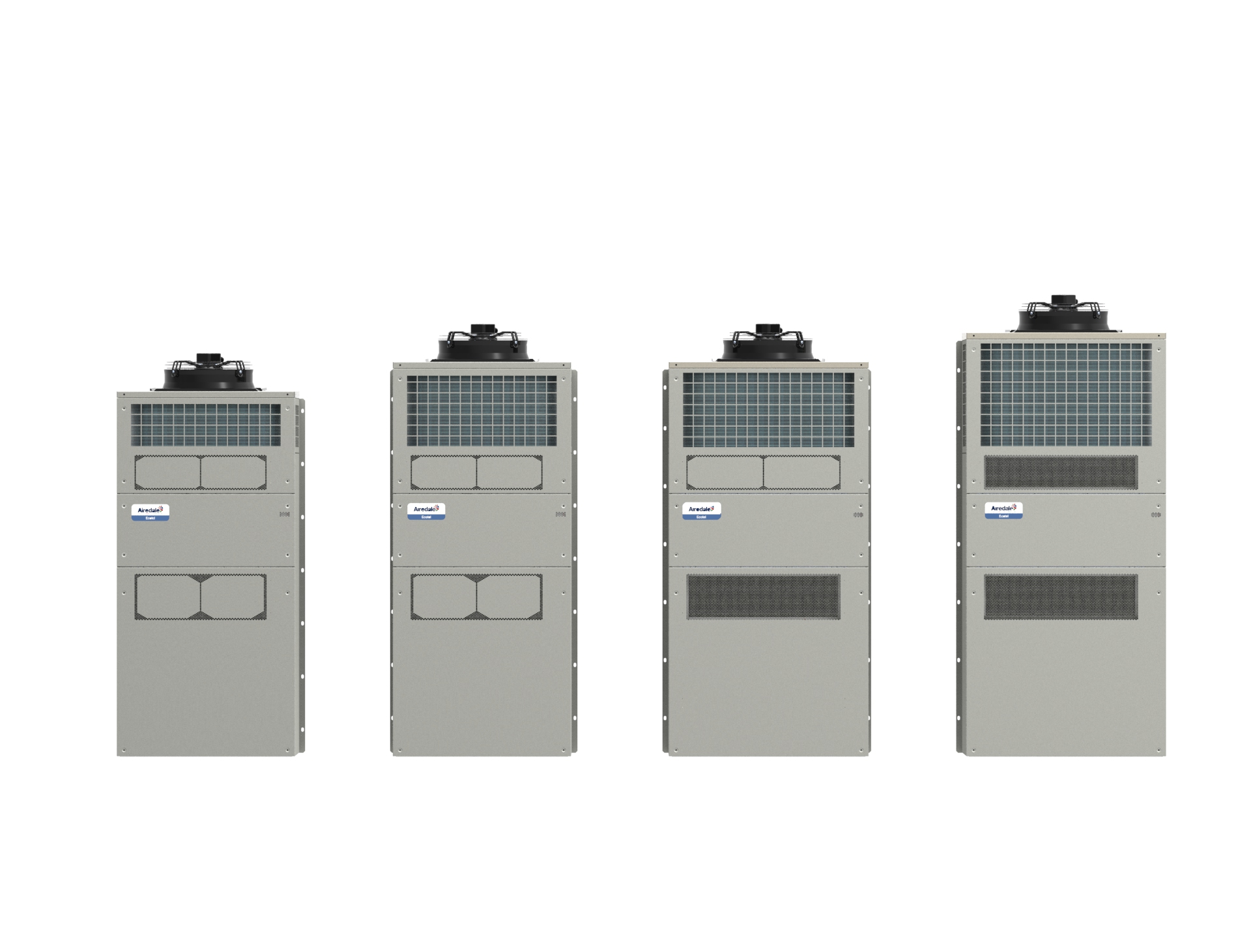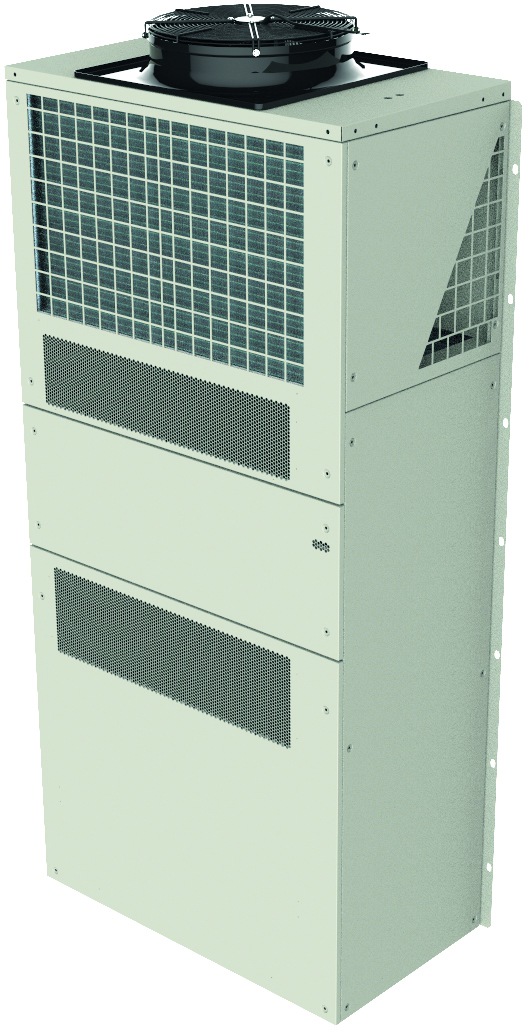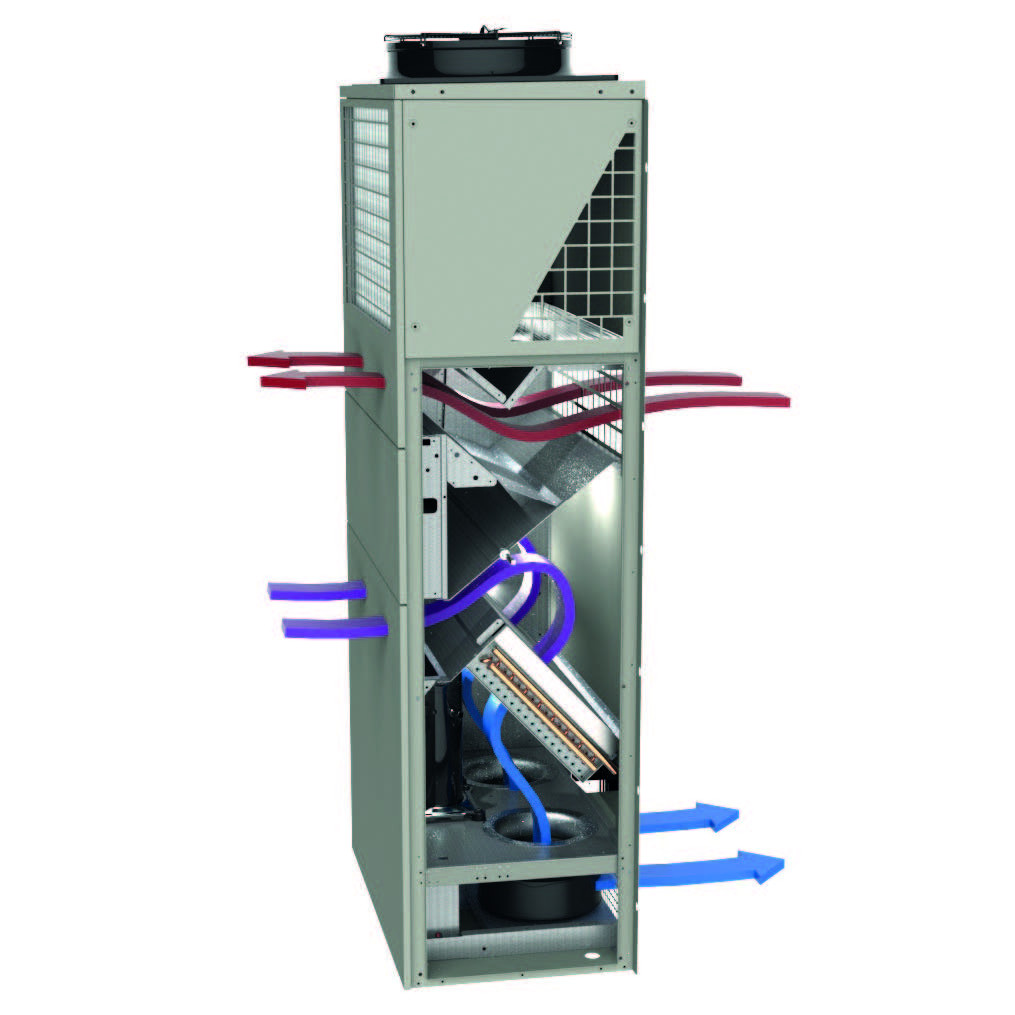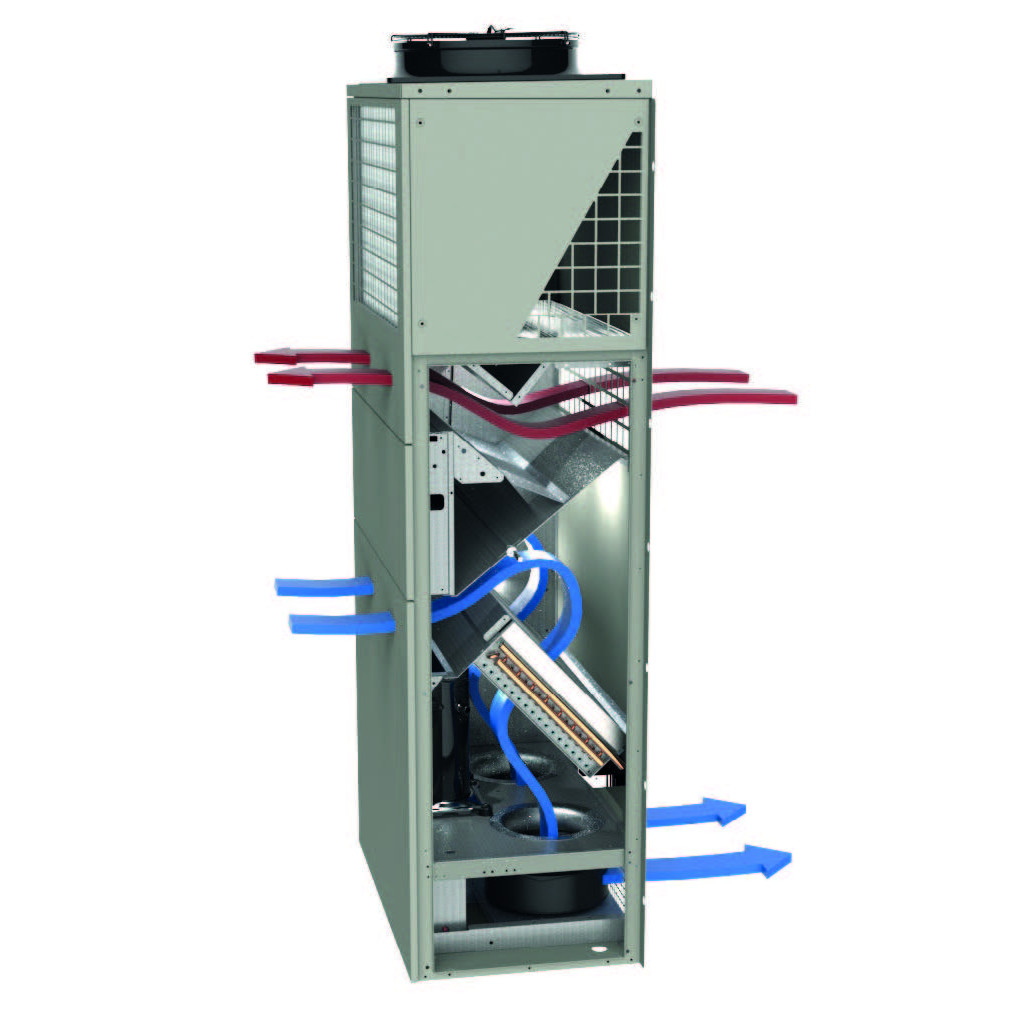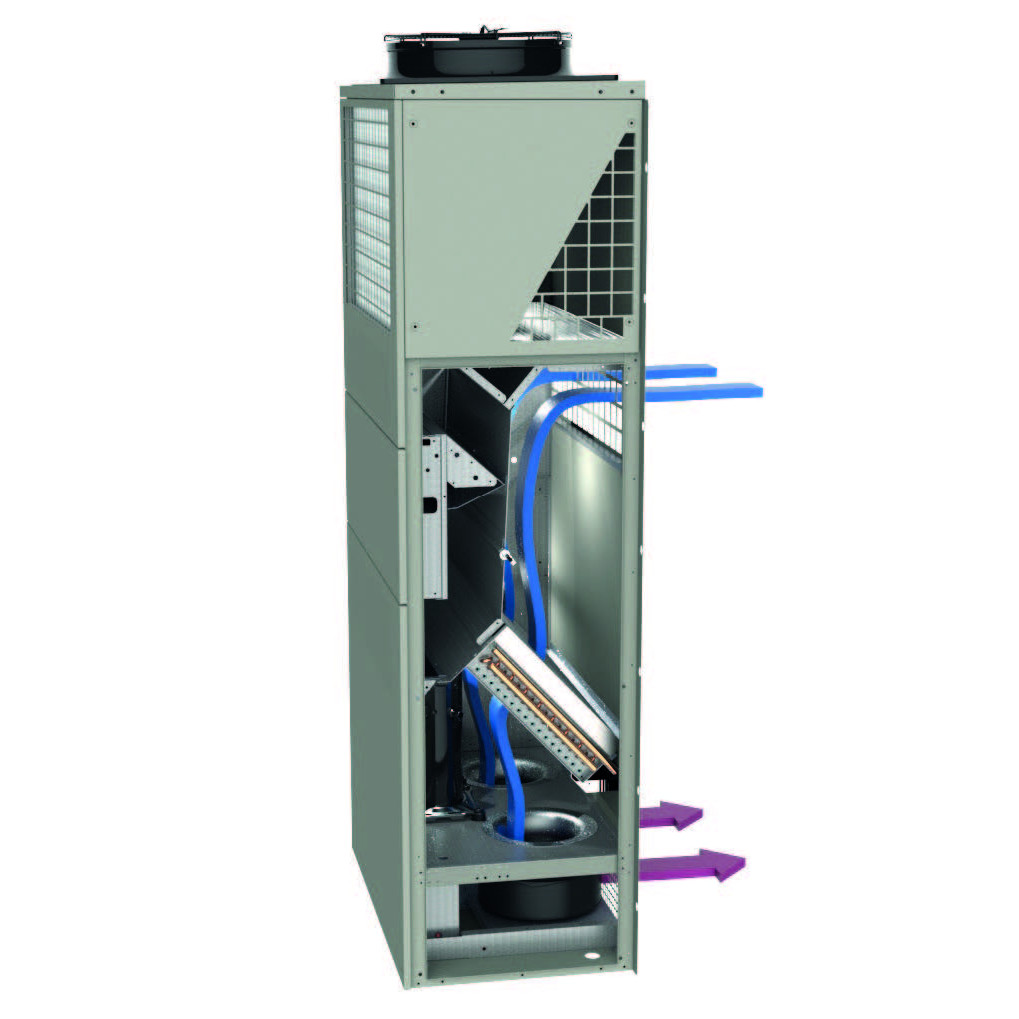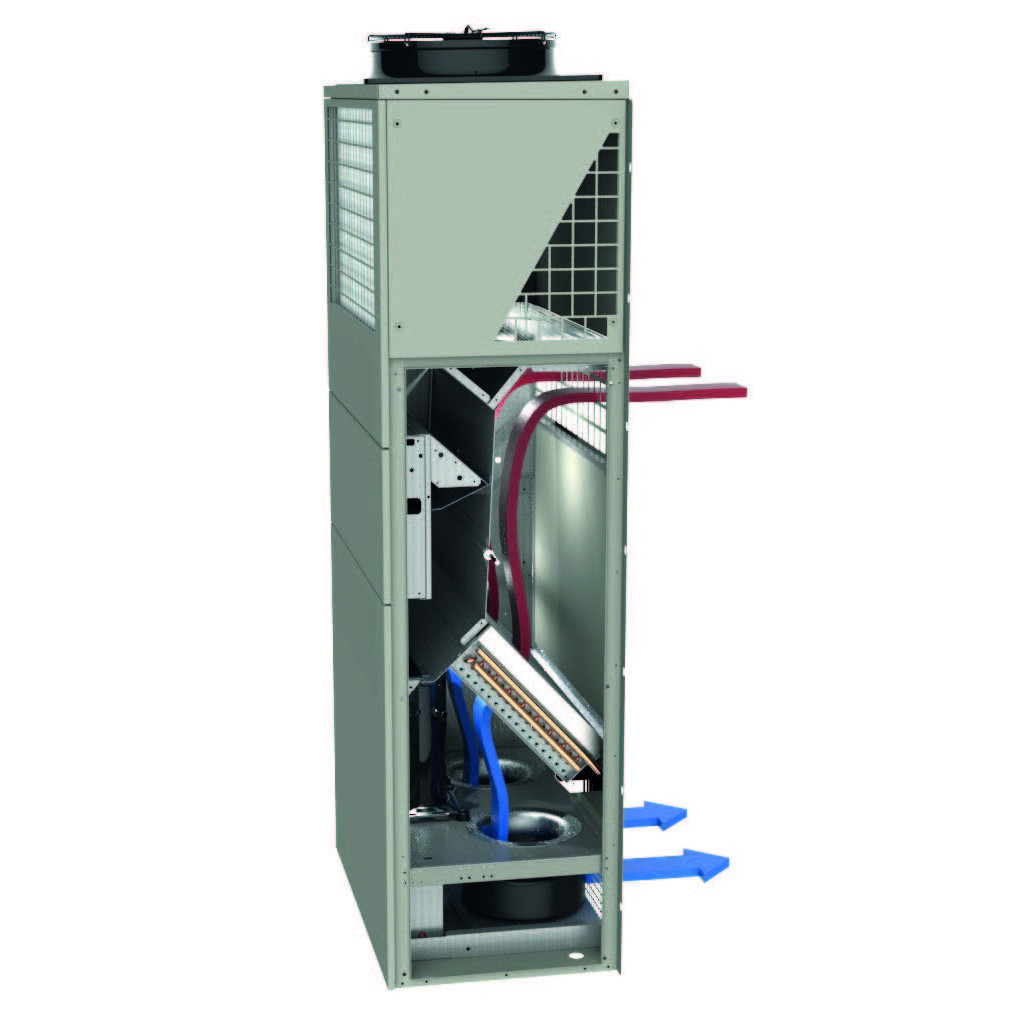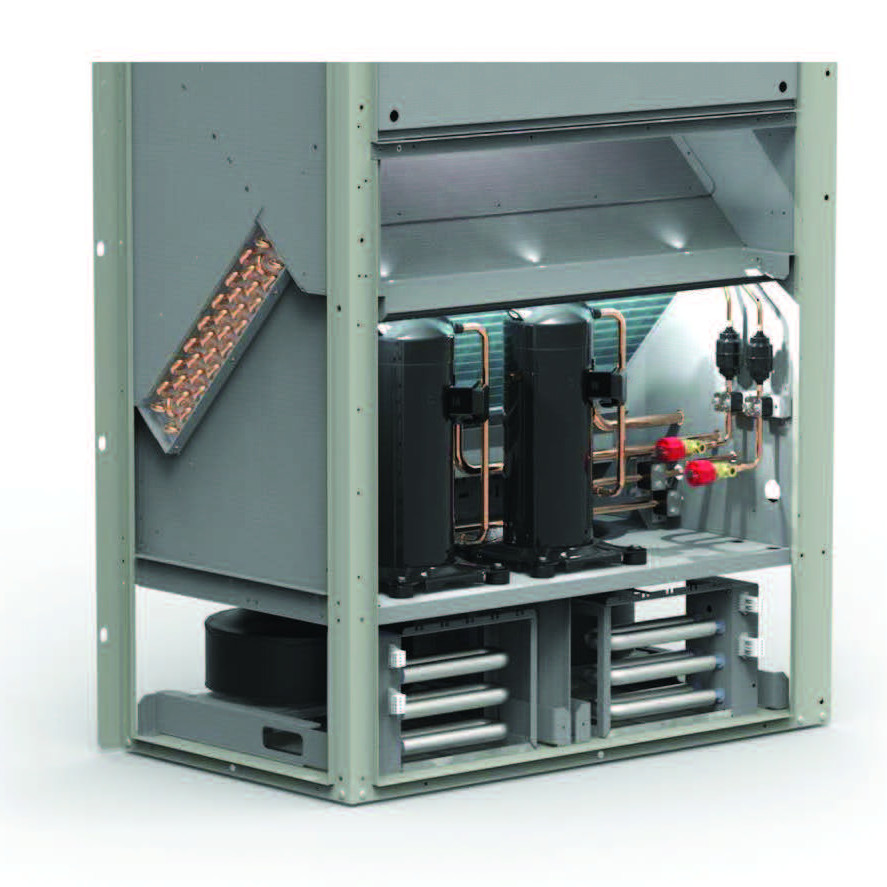 The Ecotel™ is a self-contained, outdoor cabin cooler which has been specifically developed to cool outdoor cabins, shelters, computer rooms, re-locatable equipment buildings and telecom base stations.
Designed for limited floorspace
Quick and easy to install
Up to 70% energy saving with free-cooling
Four model sizes available
Designed for where floor space is limited or unavailable, the Ecotel™ is quick and easy to install, utilising a secure mounting bracket system. Four model sizes are available as part of the Ecotel™ range, 5kW, 8kW, 12kW, and 15kW.
The unit utilises single or dual systems to provide one, two or three stages of cooling (dependent on unit selection) in addition to its standard free-cooling capabilities. Large surface area coils are ideally positioned to optimise airflow and heat transfer.
100% free-cooling only mode for up to 93.6% of the year (UK)
Up to 70% energy saving with free-cooling mode
Single or dual system offer up to three stages of cooling
Features
Secure, tamper-proof fixings
Upflow configuration
Backward curved centrifugal fans
Hermetic scroll compressors
Large surface area coils
Options
Five models (5 – 15kW)
Emergency 48V DC cooling option
Extra quiet operating mode option
Modular Option – The free-cooling fan and filter box section can be fitted for low ambient locations with the option to retrofit the DX compressor/condenser section (if required) at a later date, e.g. REB moved to hotter climate
Units <12kW are fully compliant with Ecodesign Lot 10. Units >12kW are exempt from Ecodesign when applied in process cooling applications (i.e. data centres, telecoms etc). Units >12kW within
the range applied in comfort cooling applications are non-Ecodesign compliant. FreeCool units within the range are exempt from Ecodesign. Please refer to your Airedale account manager for full details
Contact Us For More Information