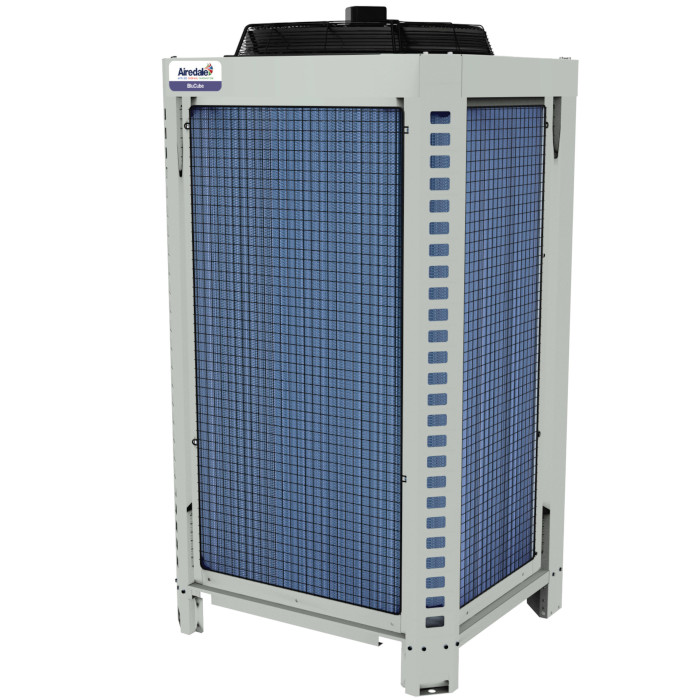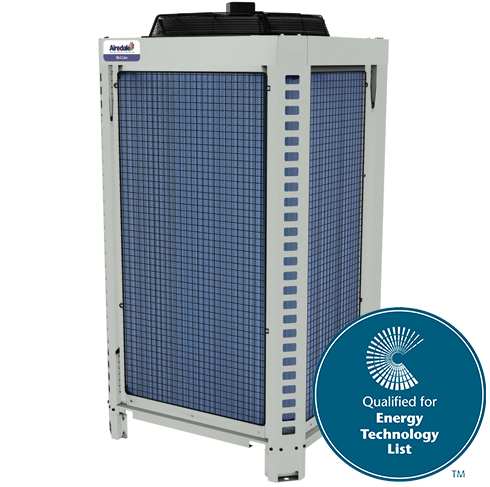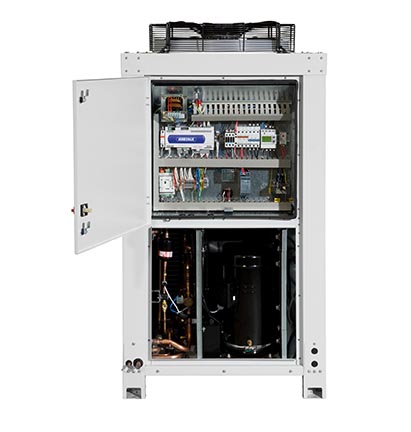 A high efficiency R410A condensing unit with heat pump variant provides heating and cooling for industry standard air handling units across a wide range of ambient temperatures in split system applications. Energy saving options include EC fans, variable capacity control and modulating head pressure control. The BluCube™ is optimised to operate with the Remote Electronic Expansion Valve (REEV) which offers up to 30% increase in efficiency.
Features
Versatility of heat pump or cooling-only
The BluCube™ range offers the choice of a heat pump unit, ideal for a wide range of comfort applications, or as a cooling-only system which can be matched with selected manufacturers' CRAC units in a data centre cooling application. The cooling-only option offers a favourable cost advantage and is included on the Energy Technology List (ETL), thereby qualifying for the Carbon Trust ECA scheme.
Minimal space claim
Benefiting from an extremely compact and modular design, the BluCube™ will fit into a standard lift and ensures minimal space claim on rooftops and in plant rooms. As a two pipe system, the BluCube offers reduced installation costs and less brazing on site.
Up to 30% increase in system efficiency with remote electronic expansion valve (REEV); standard with digital scroll compressor, an option on fixed capacity models
44% more cooling per m² average compared with a conventional CU system
Scroll compressors with optional variable capacity offering 16 – 100% modulation for precise cooling/heating; reduced power consumption and lower operating costs
AC axial fans with optional EC fan technology for more efficiency at part load
R410A designed and optimised
Modulating head pressure control for increased efficiency
Intelligent microprocessor control and ACIS BMS for optimisation and reliability
ETL listed: Energy Technology List (cooling only models)
Integrates with industry standard air handling units
2 case sizes; 24 models
Operating envelope -20°C to +25°C in heating or -20°C to +48°C in cooling
Digital scroll compressor for 16 – 100% variable capacity (model dependent)
Short-cased axial fan to overcome external static pressure when ductwork is required
Compressor attenuation option reducing compressor sound by up to 12dBA
Integrated condensate drip tray option (heat pump models)
Units within the range are exempt from Ecodesign
Contact Us For More Information