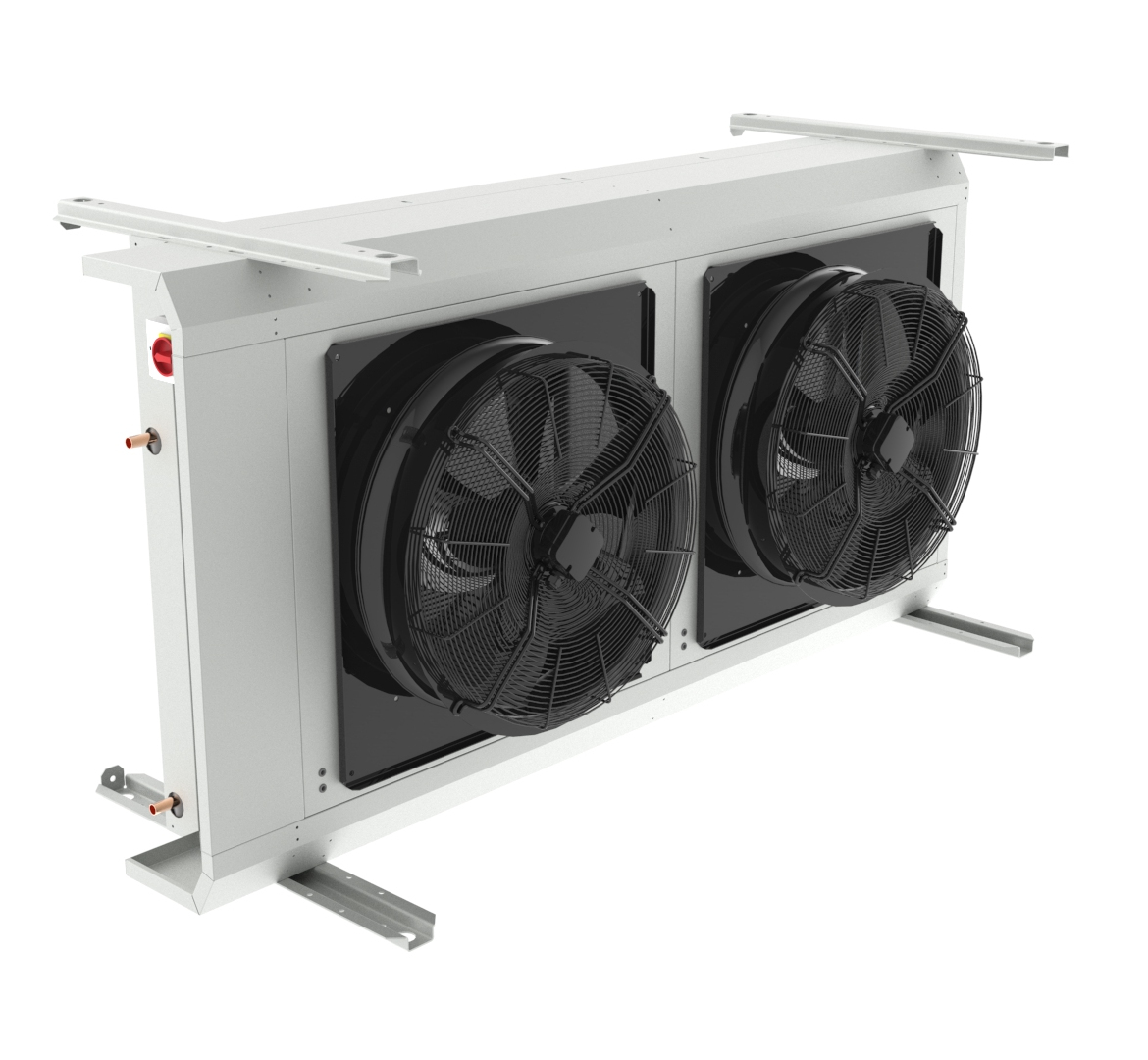 With microchannel coil technology optimised for R410A refrigerant, the new air cooled Microchannel Condenser range has been designed to optimise performance and ensure the lowest possible life cycle costs.
Microchannel condensers deliver increased heat transfer for increased efficiency, whilst the coil occupies a smaller volume, lowering condenser coil refrigerant charge by up to 75%. As such they provide a more environmentally friendly and cost effective solution for split HVAC systems.
Features
12 – 165kW nominal cooling capacity
Vertical or horizontal air discharge
Single circuit
16 models, 5 case sizes
Designed and optimised for R410A refrigerant
AC axial fans with optional EC fan technology for more efficiency at part load
Epoxy coated for corrosion protection and therefore longer life expectancy
Temperature range of -20°C up to 52°C with extended temperature ranges down to -32°C with a low ambient kit, and down to – 40°C with an extra low ambient kit.
Equipped with the latest controls developed by Airedale to facilitate automation and
optimisation of the system.
Units within the range are exempt from Ecodesign
Contact Us For More Information