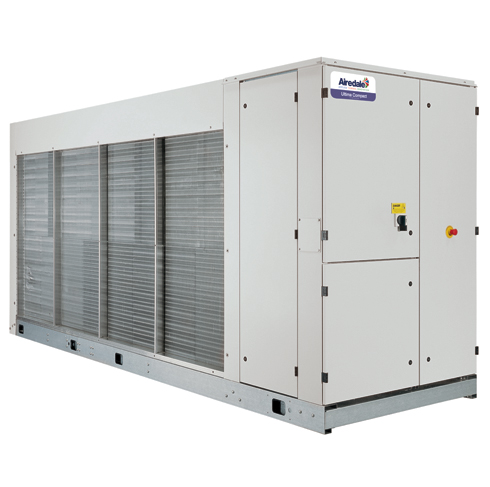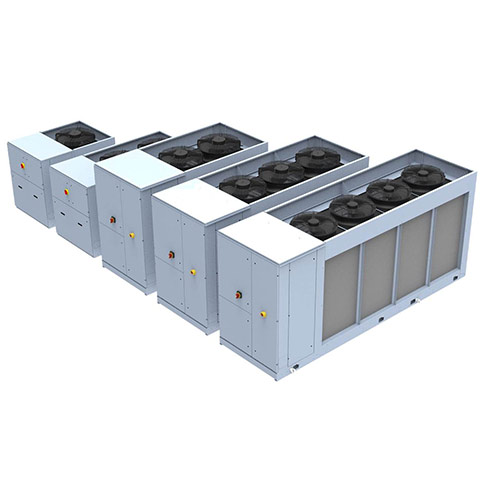 Ultima™ Compact Condensing Unit
The Ultima Compact Condensing Unit (UCCU) range is designed to be ultra quiet, extremely energy efficient and easy to install.
Next generation DSH Scroll compressors increase efficiency
Flexible modular construction and range of options
EER up to 3.39
Low noise levels
The UCCU range is at the forefront of market technology, the latest R410A variant utilises next generation DSH Scroll compressors – engineered to increase efficiency and deliver improved performance.
EER up to 3.39
Modular construction and an improved range of options ensure there is a unit for every application. Developed with low sound levels as a key factor in its design, the Ultima Compact Condenser is ideally applicable to a variety of environments including offices, retail, healthcare, leisure and data centres.
Features
30kW to 450kW nominal THR capacities
Available with R410A or R407C
Up to 30% increase in system efficiency with remote electronic expansion valve (REEV) option
Next generation DSH Scroll Compressors (R410A)
Multiple scroll compressors provide staged capacity control enabling part load efficiencies to be increased
Enhanced high efficiency condenser coils, ideally positioned to optimise airflow and heat transfer
Intelligent head pressure control allows the system to operate in ambient temperatures of -20°C
Suction and liquid line shut off valves for ease of installation and servicing
105 models for configuration flexibility
Standard, Quiet and Super Quiet variants
Single and dual circuit variants
EC fans (option)
Anti-vibration mounts (option)
Extended Height Fan Discharge Plenum (option)
Dual Maintainable Pressure Relief Valves (option)
Leak detection (option)
Units within these ranges are exempt from Ecodesign
Contact Us For More Information