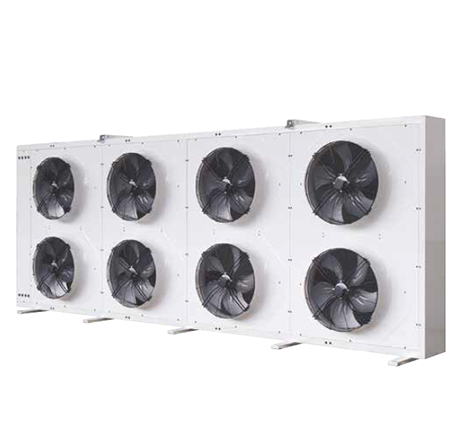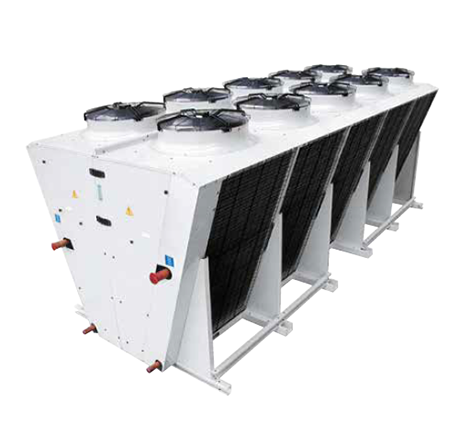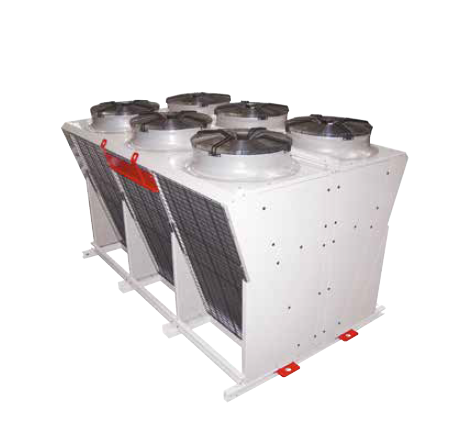 Robust Construction, Unparalleled Efficiency
Engineered using the very best dry cooling technology and components, the Dry Cooler family offers great efficiency and performance across a wide spectrum of capacities and applications.
Features
Coils
All units are equipped with highly efficient coils that are made from special profile aluminium fins and copper tube, In order to avoid possible damage to the tubes particular attention has been given to the design of the coil end plates. Coated coil options available.
Casings
The casings of our units are designed to allow easy access to internal components and are made from pre-painted galvanized steel sheet with
the following characteristics:
• high corrosion and impact resistance;
• resistant to low temperatures;
• non-toxic;
• does not produce polluting debris;
• completely covered in a protective plastic film.
EC Fans
Fan Motors
The standard fan motors are manufactured according to our specifications and are in compliance with the latest safety standards, and when possible they are fitted to the unit structure with an anti-vibration system.
Fan Guards 
The fan guards are made from fiberglass charged polyamide or painted steel and are manufactured in compliance with strict safety standards.
Contact Us For More Information