As industries grow, innovation fuels the race to optimize use of natural resources. Data centers, consuming an increasing share of these resources, must rise to the challenge as we enter an era where sustainability is key to the preservation of the planet we live on.  Optimizing data center cooling equipment is a key piece of that puzzle and Airedale are here to help.
As both a software / controls and cooling systems provider, we have unique insights that put us in the best possible position to optimize chilled water systems. Complex variable flow systems require precise control on a number of levels. Adding intelligence can transform them into dynamic systems that can adapt and balance themselves, flexing and modulating air and water flow to required loads across the system.
This is why we designed the Cooling System Optimizer.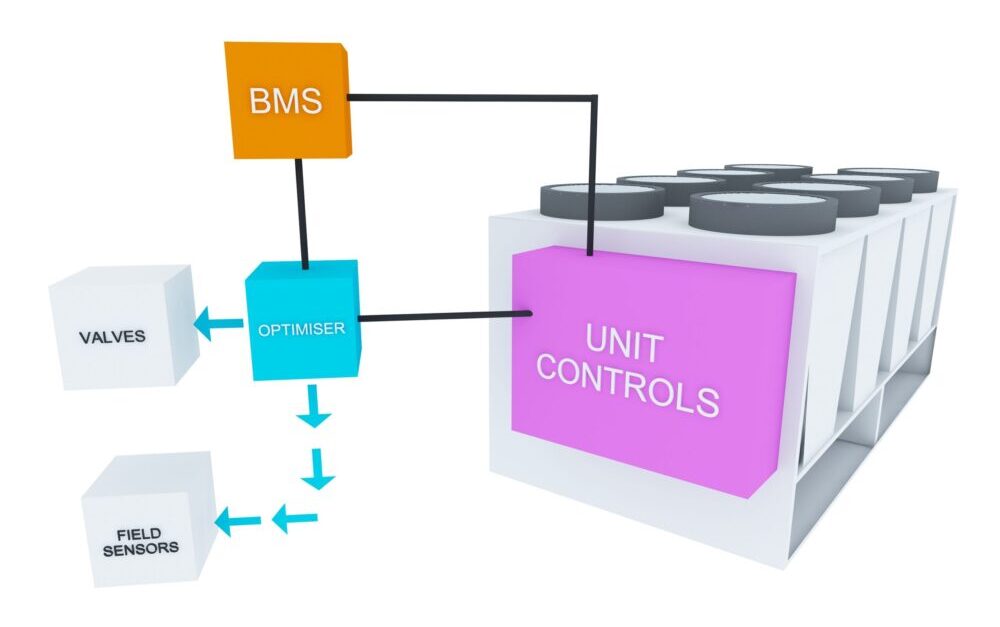 Cooling System Optimizer is part of IQity™ Airedale's IoT-enabled technology framework. Revolutionizing how cooling is connected, controlled and automated at critical facilities.
How it works
The optimizer sits above the unit controls and under the BMS, monitoring data from units and field sensors placed at critical points in the system:
• Live cooling requirement from the servers / CRAHs is used to automatically adjust water flow through the chillers, reducing use of the bypass valves. The optimizer automatically calculates and adjusts the chiller pump speeds to achieve the water flow required.
• Ambient temperature is monitored intelligently, optimizing free-cooling.
• Flow control over the chillers is balanced to primary / secondary ring monitoring, so the chiller's pumps speed will adjust to guarantee that the primary flow is always greater than the secondary.
• All data is then fed back to the BMS for in-depth monitoring, offering a full picture of the system
 OPTIMIZE UNITS, OR THE FULL SYSTEM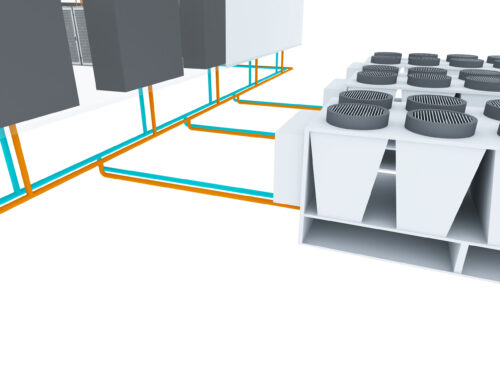 CHILLERS
Chillers have strict requirements for minimum flow to be guaranteed for correct operation when refrigerant-based cooling is active. Chilled Water System Optimizer, with its fully integrated control strategy, enables chillers to operate on a reduced water flow rate during free-cooling operation, sensibly increasing the efficiency of water coils and pumps.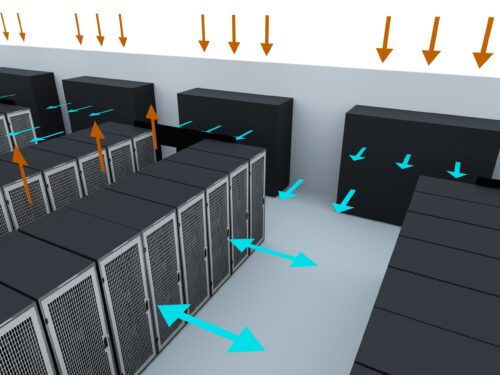 CRAHS
The Optimizer networking strategy distributes the cooling demand to all of the operating CRACs to achieve the best energy efficiency, automatically enabling units if required and thermally shifting the load to avoid hotspots, while reducing the energy consumption in the unused areas of the data halls.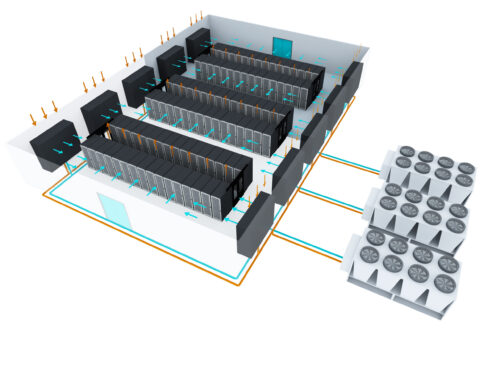 FULL SYSTEM
A standalone BMS wouldn't be able to achieve the same level of modification or have the same level of protection inside the system as we can achieve if we control everything; By tightly matching the required chiller flow rate to that of the CRAH units, we can make huge savings in pump power.
TROUBLESHOOTS MORE EFFECTIVELY THAN A BMS
Contact our Controls team to find out how to optimize your data center on a whole new level
Fill in the form and one of the team will be in touch