ACIS Building Management Systems from Airedale International have been helping facility managers optimise their on-site HVAC and power systems for many years.
The ACIS cabin monitoring system (CMS) has been specially developed for smaller enclosures where thermal management is key to effective and un-interrupted operation of critical equipment such as telecoms and battery systems.
ACIS CMS allows owner/operators to effectively manage a fleet of cabins from one intuitive dashboard. Temperatures, air pressures, humidity, free cooling (if available), security systems, power and lighting can all be monitored remotely with alarms communicated to key personnel to enable quick interventions.
ACIS cabin monitoring at a glance:
• Alarm Notifications
• Set Point Optimisation
• Power monitoring
• Temperature, humidity and pressure monitoring
• CCTV management
• Easy management via intuitive dashboard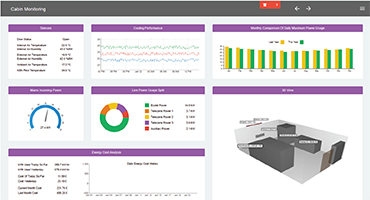 Analytics allow the user to easily identify anomalous energy consumption / equipment behaviour that can be indicative of failing components; enabling preventative maintenance and improved scheduling to minimise downtime.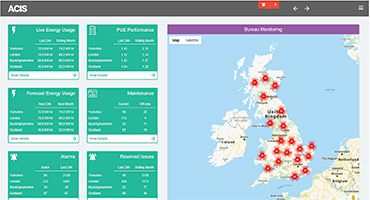 Bureau Reports allow asset mangers to easily oversee multiple installations across large geographical areas, easily identifying sites in alarm and dispatching nearby service personnel.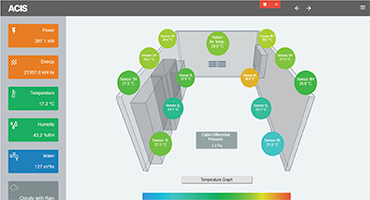 ACIS Telecoms will maintain the inside space at a desired setpoint whilst adjusting HVAC equipment to take advantage of free cooling or higher operating temperatures, saving energy.