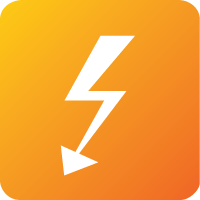 When you have an electrical fault, how do you determine the root cause?
Power Management Systems may not be the first thing that come to mind when you think of Airedale International, but we believe that we have developed a system that goes far beyond any on the market today.
Don't let a trip become a fall. Through powerful insight tools and technology partnerships we can get you to the answers you need faster than ever before.
MONITORING
Monitoring of all HV and LV devices from any manufacturer, electrical power totalisation across the system, live power schematics and insightful reporting tools.
SEQUENCE OF EVENTS
Accurately ascertain the route cause of electrical events, such as cascading trips, with 1ms time stamping of events.
VOLTAGE EVENT INTENSITY MAPPING
VOLTAGE EVENT INTENSITY MAPPING
Cut through the noise of lists with graphical representation of trips vs. time, allowing the user to see "hot spots" of anomalous activity and assess magnitude of events
CBEMA CURVE PLOTTING
View plots of electrical events on a CBEMA curve (event duration & Voltage magnitude) allowing user to prioritise serious events.
LIVE PUE CALCULATIONS
See the live and historical Power Usage Effectiveness (PUE) of your facility in order to track changes and maintain Tier classification.