The Critical Cooling Specialists
At Airedale, we believe that air conditioning has a critical role to play in an ever-changing world.
Airedale is a world leader in the delivery of innovative thermal management solutions in mission critical environments like data centres, healthcare and telecoms. As part of the US-based Modine group, our global organisation aims to engineer a cleaner, healthier world, and we passionately believe that air conditioning manufacturers must play a responsible role in an era where sustainability is key to the preservation of our planet.
Formed in 1974, Airedale has over 45 years' experience providing efficient, flexible end-to-end cooling solutions.  Our systems approach and ability to combine hardware and software ensure that HVAC systems work smarter, not harder, to deliver more cooling for less power.
Airedale's product pedigree as manufacturers of air conditioning systems, including precision (PAC) units, chillers, condensers/dry coolers, IT cooling systems, and air handling units is backed up with significant software capabilities, with advanced building and energy management systems and HVAC controls developed by our Controls teams. Our design and integration of these systems, paired with a keen eye on operational energy efficiencies at product level, delivers some of the most sustainable and reliable precision cooling solutions to the most demanding applications on the planet. All Airedale solutions are backed by a full suite of support services, including commissioning, maintenance, refurbishment, spares and training, delivered by experts with many years' industry experience.
A Global Standard
With headquarters at our state-of-the-art 23,000m2 research, development, manufacturing, training and office facility in Leeds, UK, Airedale also has additional production sites in Consett (UK), Guadalajara (Spain), Buena Vista (US) and Grenada (US). Airedale employs approximately 600 people and is owned by the US-based Modine Manufacturing Company.
Watch our video to find out more.
Find out more about our HQ and global sites >
World-Class Engineering
The robust product development process at Airedale delivers equipment that is consistently selected to perform in the most demanding industries on the planet.
The experts in our research and product development teams, combined with our R&D facility enable us to engineer high performance products that push the boundaries of technology.
Built to Last
The hard work and dedication shown by every Airedale employee is what makes us a world-class manufacturer.
We manufacture products that are built to last, thanks to our committed teams, and years of experience, innovation and development.
Solutions Approach
Whether you need to maintain productive and healthy working environments for people, or optimised operating envelopes for critical equipment, Airedale can offered a tailored solution based on world-class products, industry-leading design, intelligent software and unrivalled end-to-end customer support.
Our core business has always been precision cooling, with a pedigree of supplying systems where temperature con-trolled environments are critical to business operations. As well as being HVAC experts, we also have deep sector experience enabling us to offer tailored solutions to industries where climate control is key, including data centres, pharmaceuticals, healthcare, defence, nuclear power, telecoms and agriculture.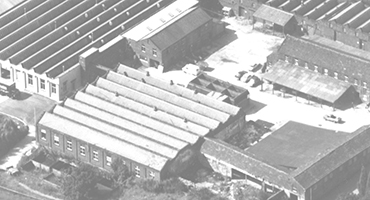 Airedale International have over 45 years' experience and are proud to continue an ongoing legacy of innovation and excellence in British manufacturing.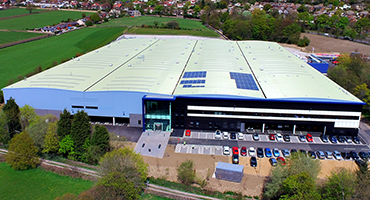 A 23000m2 centre of excellence for HVAC systems design, engineering, production and testing based in Leeds, West Yorkshire.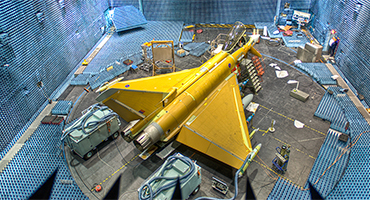 Airedale International are trusted globally in some of the world's most demanding HVAC applications, delivering thermal management to iconic projects.