Commissioning
We provide a full commissioning service carried out by professionally trained, experienced engineers to ensure your equipment runs efficiently in order to optimise its performance.
Commissioning
We provide a full commissioning service carried out by qualified and experienced engineers to ensure that following delivery, your equipment is optimised for maximum efficiency and performance.
Commissioning service engineers
When choosing to use our commissioning service, you can rest assured that all of our commissioning service engineers are:
Factory trained to the highest standards by the senior engineers involved in the design of the equipment.
Fully equipped with the required test instruments (fully calibrated with certification available on request).
Equipped with the necessary software that will communicate with our controllers and unit strategies.
On-site instruction
In addition to our commissioning service, we can also provide commissioning engineers for on-site instruction.  This is useful for those responsible for day-to-day unit operation (if not already covered by an Airedale service and maintenance contract).  Although this service is tailored to individual needs, it would typically include the following:
Provision and introduction to the controls and operating and maintenance manuals.
Basic navigation and explanation of the controller operation and alarm handling.
Discussion around the general maintenance of the unit, covering mechanical items such as belts, motors and electrical items e.g. the humidifier and electrical panel.
Get a quote
For more information or to receive a quotation, either speak with your sales engineer or contact us. At the time of booking, a pre-commissioning check list will be sent out to ensure you maximise the benefit of the engineer's visit.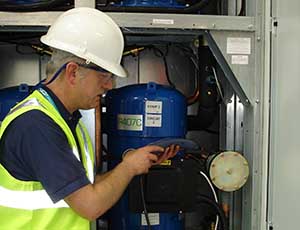 Need a quote? Speak with your sales engineer or contact us.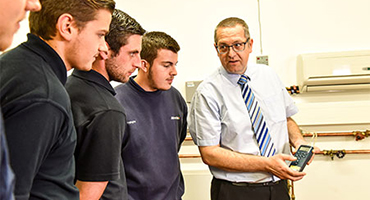 Airedale offers a range of refrigeration and air conditioning training courses both theoretical and practical to meet the needs of air conditioning professionals, delivering industry recognised qualifications.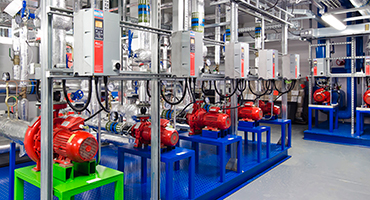 Airedale provides a technical support helpline operated by fully trained, highly experienced air conditioning and refrigeration engineers who are dedicated to answering customer queries for the lifetime of your equipment.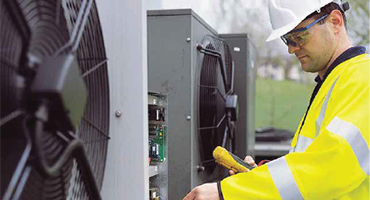 Replacing AC fans with EC fans allows optimisation of cooling systems for ultimate energy efficiency, potentially reducing energy usage by up to 70%.