Fan Energy Upgrades
Replacing AC fans with EC fans allows optimisation of cooling systems for ultimate energy efficiency, potentially reducing energy usage by up to 70%.
The energy consumption of HVAC equipment can often account for more than 40% of a commercial building's energy consumption. Simple maintenance improvements to the efficiency of installed systems can offer considerable energy and CO2 savings to the application.
Replacing AC fans with EC fans allows optimisation of cooling systems for ultimate energy efficiency, potentially reducing energy usage by up to 70%.   AC fans (up to 12KW) can normally be upgraded and, in most cases, EC fans and drives are directly interchangeable with the AC predecessors. Any voltage combination can be accommodated i.e. DC or AC single or three phase, as the electronics are fully integrated into the motor. EC fans can be supplied in different configurations including backward curved centrifugal fans which are mainly found in AHUs and IT cooling units and axial fans which are normally fitted to chillers and condensers.
Find out more about our AHU refurbishment and fan upgrades>
EC fan upgrades – the benefits
EC fans offer enhanced control and provide the most simple, but effective solution for reducing energy consumption, essentially providing the same output for less input on just a 10% reduction in air flow can save up to 33% in energy consumption.
Setting new standards with regards to reliability, service life and energy consumption. EC fans are fully compatible with most units, meaning that straight-forward, cost-effective EC fan upgrades can be carried out with minimal disruption.
Benefits of EC fans:
Up to 70% potential energy saving
Continuous, integrated variable speed control matched to load requirement
Direct drive motors for maintenance free operation
50% more efficient than previous generation fans
Reduction in noise levels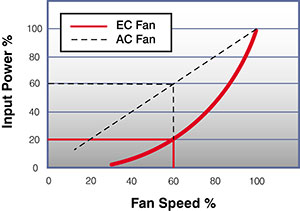 AC fan / EC fan comparison
With an EC fan, less power input is required to achieve the same fan speed as the AC fan, hence the power saving potential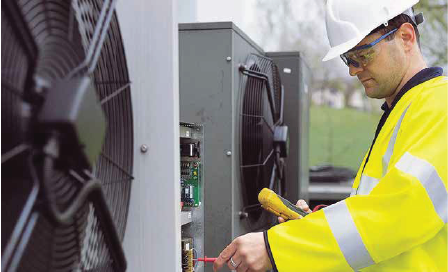 Click below to hear more about energy saving potential of upgrading to EC fans
In this short video we look at the difference between AC fans v EC fans.
Why upgrade with Airedale:
Aim to achieve a payback period of less than 2 years
Free initial site survey
Full installation service
Service plans available
Example customer sites
| | | | | |
| --- | --- | --- | --- | --- |
| Customer | Units/Fans | Power Saved (kWh) | Energy Saved (p/a) | Cost Savings (p/a) |
| BAE Warton | 68/125 | 2,231,002 | 73% | £345,204 |
| Marsh Data | 17/33 | 1,671,345 | 60% | £98,287 |
| National Air Traffic Control CTC Building | 18/36 | 409,968 | 33% | £36,897 |
| CSC Ayleford | 9/18 | 252,288 | 42% | £25,229 |
| Scottish Parliament | 12/9 | 58,342 | Up to 64% | £5,834 |
Case Studies
To learn more about how Airedale has helped customers such as BAE, Iceland and the University of Portsmouth to reduce its energy spend in more detail, please take a look at our case studies.
Energy Saving Upgrades Brochure
For further details about EC fan upgrades, please download our brochure below or contact us.
Contact us about a fan or motor upgrade
If you would like us to arrange for a Barkell engineer to visit your site to assess your units, offer advice and discuss the possible options available that will best suit your site and application requirements, please contact us.
Ready for an upgrade? Contact us for an assessment.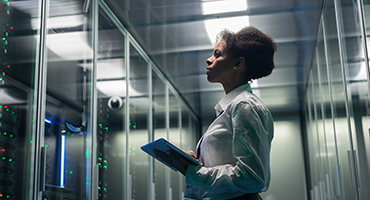 We recognise the critical importance of keeping a data centre operationally reliable at all times. We can provide a turn-key service at all stages of a data centres life cycle.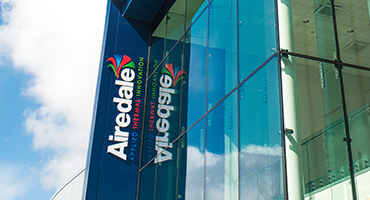 The Ecodesign Directive is an approach to unit design which targets energy efficiency and lower carbon emissions.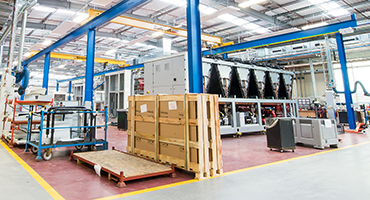 We provide a full commissioning service carried out by professionally trained, experienced engineers to ensure your equipment runs efficiently in order to optimise its performance.