Service & Maintenance Options
Our AC service plans offer a great preventative air conditioning maintenance service solution to improve system resilience and increase the longevity of your cooling system.
Total air conditioning service support whenever you need it
Our 24/7 emergency helpline and call out service is available 365 days of the year, ensuring that we are always on hand to provide expert advice and immediate help, day or night. Guaranteed emergency response times mean that a qualified Airedale engineer will be with you in an agreed timeframe, therefore maximising your system's uptime.
Choose the right service and maintenance contract for you
Our air conditioning service plans offer a great preventative air conditioning maintenance service solution to improve system resilience and increase the longevity of your cooling system.
Planned maintenance not only assists in preventing unit breakdowns in business-critical environments, but also helps to improve energy efficiency and enhance system optimisation for improved performance.  Over the life cycle of the product this can lead to reduced running costs, improved carbon footprint, quicker payback periods and an increased longevity of the system.
Fixed-price air con service & maintenance
If your air conditioning system is serviced or maintained by Airedale, you'll benefit from fixed-price preventative maintenance plans. It gives you set costs for all key maintenance jobs, so you know the price won't escalate unexpectedly. Whilst the ending may well be predictable, it's sure to be a stress free and happy one.
Fixed price within the contract duration
Minimum 25% discount on all spare parts
Ensures F Gas compliancy
Reduced running costs
Enhanced energy efficiency
Improved carbon footprint
Quicker payback periods
Increased lifespan
Plans available
Our service plans, ChillerGuard™ and SafeCool™, cover the service and maintenance of chiller and precision air conditioning units respectively.  Choose from three comprehensive standard packages; bronze, silver and gold cover.  Alternatively, you can tailor a maintenance package to suit your individual requirements.
Bronze
• 4 x maintenance inspection visits
• On call engineer, 24/7 support
• All travel and mileage expenses related to maintenance visits
• All cleaning materials and lubricants required for maintenance visits
Silver
• Everything in Bronze, PLUS
• All consumables (filters, belts, etc.)
• All parts during contract period
• All costs related to air conditioning repair & service callouts during contract period


Gold
• Everything in Bronze & Silver, PLUS
• All refrigerant (if applicable)





Contingency Planning
For total piece of mind we offer a contingency plan package that encompasses initial survey, identifies suitable equipment with detailed site-specific instructions, and is delivered with a guaranteed response time nationwide. For more information click below.
Service & maintenance brochure
To download our full-service brochure and read about all the air conditioning services we currently offer in more detail, please click on the link below.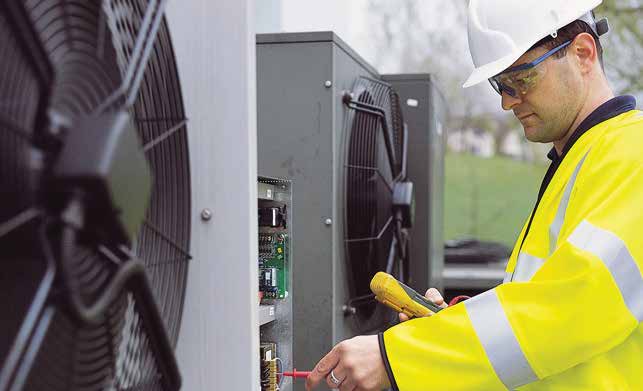 Ready to get started? Contact our aftersales dept. for a full quote.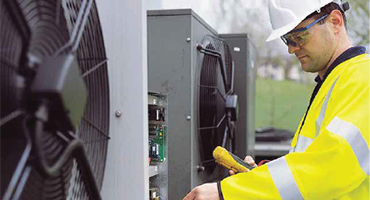 Replacing AC fans with EC fans allows optimisation of cooling systems for ultimate energy efficiency, potentially reducing energy usage by up to 70%.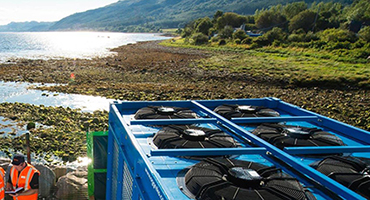 All businesses are vulnerable to unforeseen incidents that can stop or impair normal operations. For total peace of mind, we offer a contingency plan package for fast recovery.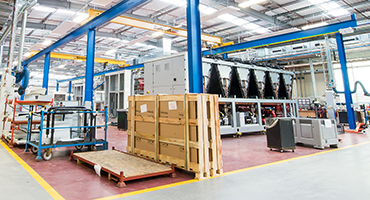 We provide a full commissioning service carried out by professionally trained, experienced engineers to ensure your equipment runs efficiently in order to optimise its performance.