What is HTM 03-01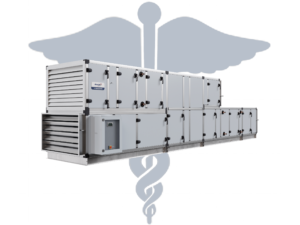 The Health Technical Memoranda (HTMs) are a series of documents published by the Department of Health and Social Care (DHSC)3 which alongside the Health Building Notes (HBNs)4 and Building Regulations Approved Documents5, form the core guidance for the construction industry in the design and delivery of healthcare buildings in the United Kingdom.
The HTMs are comprised of many documents providing guidance for engineering technology used in the delivery of healthcare, with HTM 03-01 in particular considering the legal requirements, design, specification, installation, maintenance, and operation of ventilation systems in healthcare premises.
The HTM 03-01 is published in two parts; Part A considering the design, specification, installation, and initial acceptance of a healthcare ventilation systems, whilst Part B regards the maintenance, management, and operation of those same systems. Part A applies to all new and refurbished installations, meaning these won't need to be updated until the time they are refurbished and Part B is applicable to all systems, irrespective of their age, meaning that existing installations should comply with the new requirements retrospectively.
Publication of the revised HTM 03-01 (2021)
On the 22nd of June 2021, the revised Health Technical Memorandum (HTM) 03-01 (2021)1 – Specialised ventilation for healthcare buildings, was published by NHS England & NHS Improvement. Developed with the support of a specialist healthcare construction team from CIBSE – the CIBSE Healthcare Group2 – along with many other professional institutions and individuals involved in hospital ventilation, the HTM 03-01 (2021) document offers comprehensive advice and guidance for ventilation in healthcare. This much anticipated revision has been well received by those in the industry keen to see the guidance being brought up to date with current legislation, standards, best available technologies, and modern methods of manufacturing.
Why does HTM 03-01 matter?
Air handling units are the lungs of the healthcare building, providing fresh, clean, conditioned air to occupied spaces and removing an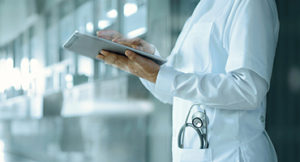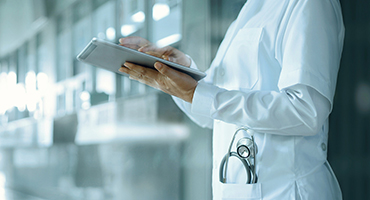 d exhausting the contaminated air within. Ventilation is crucial to the healthcare environment for several reasons. On a surface level, it provides a safe and comfortable environment for patients and staff by bringing in fresh air and controlling the air temperature, humidity, and odours through the building. Beyond that, it is also crucial to reduce airborne infection risks in critical areas of the building, where its purpose is to reduce bioburden, via filtration and dilution of the air, and working to maintain spaces at appropriate pressure to prevent ingress or egress of dangerous microorganisms. Mechanical ventilation is also critical in other healthcare associated facilities and may be used to ensure quality assurance compliance in pharmacies and sterile services departments, or to protect staff from harmful and toxic substances in laboratories.
The failure of air handling units in hospitals can have catastrophic consequences as, given the specialised nature of the services provided within the facilities, it is very difficult to readily provide equivalent service elsewhere. This can lead to reduced capacity of services in the building and, in the worst-case scenario, their cessation and potential loss of life as a result. Its therefore essential that these systems are built to offer resiliency in the event of component or system failure while providing suitable facilities for access and maintenance to facilitate resolving issues…and getting the system back to an operational status swiftly.
Air handling units also represent a significant portion of the total energy consumption in healthcare buildings and the design of ventilation systems should therefore take this into consideration by utilising, where possible, the best available, most energy efficient and sustainable technologies. These, aided by intelligent building management and local controls systems which accurately maintain the conditions in the space, along with a high-quality installation, commissioning and maintenance plan, will provide the maximum health benefits for the minimum energy input.
Airedale Expertise
Trusted by the NHS, private healthcare facilities and pharmaceutical laboratories across the UK, we have a long history of experience and expertise in the interpretation and application of HTM 03-01 guidelines. We work to the most stringent of standards, explaining the requirements of the HTM 03-01 specification to our clients. We discuss any suitable modifications or value-engineering alternatives that might be suitable, and crucially, what that would mean to their compliance to the HTM.
HTM 03-01 Resources
HTM 03-01 is complex and there is no one-size-fits-all solution. That is why we offer a range of resources to help clients further understand the guidelines and its application to their healthcare facility. The links below offer more detailed HTM 03-01 insight.