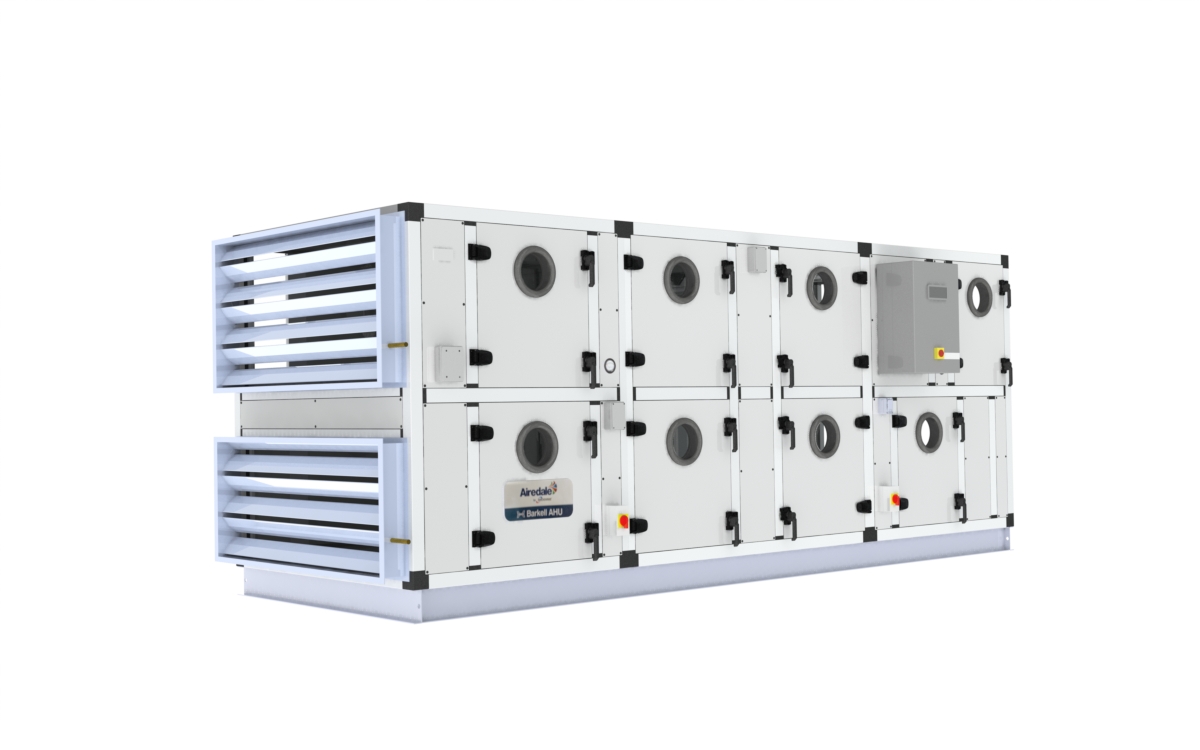 Barkell Standard AHU Range
Our Barkell Standard AHU Range is around a series of pre-configured selections, reducing quotation and lead times for projects that can require less complexity in their solutions.
Our Barkell Standard AHU Range delivers a highly efficient, low GWP solution that works to serve more standard projects that need a quicker turnaround time, without compromising on performance.
Shorter lead times: Our pre-configured selections ensure quicker turnaround times, helping you meet project deadlines more efficiently.
High Capacity: With airflow capacities of up to 5.5m³/s across 9 sizes, our Barkell Standard AHUs are versatile and can handle a wide range of applications.
Energy Efficiency: Achieve energy savings with heat exchanger efficiency of up to 90%, reducing operating costs and environmental impact.
Low SFPs (Specific Fan Power): Equipped with EC fans that deliver low specific fan power, these AHUs prioritise energy efficiency without compromising performance
Versatile configurations: Choose from multiple heating and cooling configurations, including electric, water, and DX systems, ensuring compatibility with your specific project requirements
Environmentally friendly: Our DX models feature low global warming potential (GWP) R32 refrigerant as standard, contributing to a more sustainable future.
Integrated Controls: Our AHUs come with integrated packaged controls, and you have various options, including constant volume/constant temperature, Variable Air Volume (VAV), and CO2 control, to meet your building's unique requirements.
Single-Piece Construction: Our AHUs feature single-piece construction for durability, ease of installation, and reduced maintenance requirements.
CIBSE TM65 Calculations: Access basic and mid-level CIBSE TM65 calculations to assist in designing and optimising your HVAC systems.
Aftersales Support: Enjoy full Airedale aftersales support, ensuring your AHUs operate at peak performance throughout their lifespan.
Proudly Made in the UK: All our Barkell Standard AHUs are manufactured in Consett, UK, adhering to high-quality standards and supporting local industry.