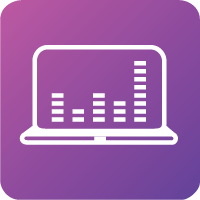 Building Management System
The ACIS™ building management system is built using the Tridium IoT framework and Airedale employ an in-house software development team with many years' experience to use it to its maximum potential.
ACIS is an innovative, scalable and future-proof solution which has been specifically designed to enhance system performance, drive down operational costs and aid decision making for a wide range of building services.
ACIS has a simplistic and intuitive interface that allows you to manage smart cooling and other building services from any manufacturer across multiple sites through a single integrated system. It offers a wide range of monitoring, reporting and diagnostic tools which enable total system efficiency to be evaluated, putting the user in complete control.
DASHBOARD
ACIS provides all information in a fully customisable single dashboard, mobile optimised and intuitive to use
MONITORING
Monitoring of all environmental factors such as temperature, pressure, humidity
ALARMS
Real time alerts for equipment and systems outside operating parameters to ensure key personnel can act promptly
DATA VISUALISATION
Graphical representation of customer site and key data so user can quickly pinpoint key metrics and areas of concern
ANALYTICS
Analysis of data to provide actionable insights
CONTROL OF CRITICAL SYSTEMS
CONTROL OF CRITICAL SYSTEMS
Power and HVAC systems managed from one system