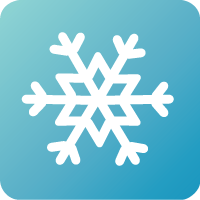 If your HVAC system could talk, what would it say?
Plenty of companies offer IoT suites these days that claim to optimise various building systems. The difference with Airedale is that we have been optimising HVAC for 45 years.
HVAC optimisation is a key part of reducing the operational costs for any facility or building. With HVAC consuming anywhere up to 60% of the power in some businesses, the potential savings made by optimising your HVAC equipment are well worth consideration.
You wouldn't let Microsoft service your boiler, so choose one of the most trusted names in air conditioning to optimise and manage your HVAC system.
DYNAMIC SET POINT ADJUSTMENT
Dynamic set point adjustment
Dynamic chilled water temperature adjustment delivering free cooling for up to 95% of the year.
PUMP MANAGER
Modulation of secondary pump according to demand, providing the correct flow to maintain air temperature in the DC.
CHILLER SEQUENCING
Management of run / standby operation, compressor rotation, standby chillers used for free cooling.
INDOOR / OUTDOOR HARMONISATION
INDOOR / OUTDOOR HARMONISATION
Uniting the indoor and outdoor units to optimise free cool.
CRAC CW VALVE OPTIMISATION
CRAC CW VALVE OPTIMISATION
Maintenance of chilled water valve setpoint.
SUPPLY AIR STABILISATION
In DX systems where control is on return air, ACIS uses sensors to maintain a supply air temperature at the server inlet.
GLOBAL SET POINT
ACIS simplifies management of the cooling equipment by allowing the user to adjust them in one place.
PSYCHROMETRY PLOTTING
View the live condition of your data centre vs. client Service Level Agreements in terms of temperature and humidity.