RAC Cooling Industry Awards 2019 – Finalists
We're excited to announce that four of our entries for this year's RAC Cooling Industry Awards have been accepted for three categories!
Our drive to innovate means that we work on incredible, forward-thinking products and projects, and this year is no exception; we've been working harder than ever to solve complex problems and play our part in building a sustainable future for all. The awards categories and our entries are as follows:
Air Conditioning Innovation of the Year – Systems & Controls
Airedale International, After Adiabatics – How to achieve low energy cooling in high density data centres whilst minimising water usage.
Airedale International, ACIS™ Flux – An Airedale and Sudlows project
Air Conditioning Product of the Year – System/Standalone
Airedale International, Airewall™
Building Energy Project of the Year
Airedale International, Telecoms Smart Energy Trial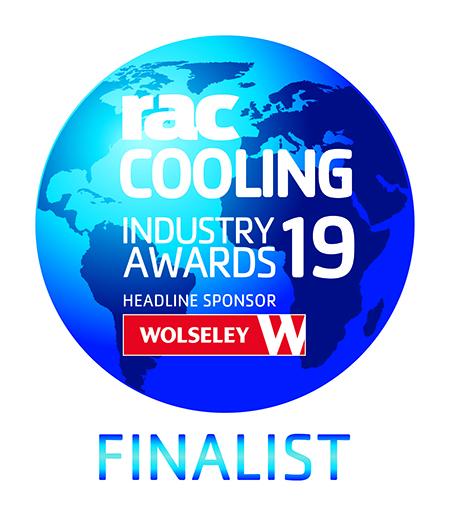 Stay tuned to find out if we win in September! See the whole shortlist here