Airedale Apprenticeships – A Career in the Making 
It's no secret that right now, economies across the world are struggling in light of the pandemic. With furlough soon to end, we hear lots in the media talking about job losses and lack of opportunities for school leavers. Negative terms such as "the lost generation" and the need to "catch up" do little for the well-being of our youth and can create fear in these very uncertain times.  
We want to unpick that thought a little. At times such as this, it is really important to maintain a sense of balance and remember that the world is still turning. Whilst times are tricky, we haven't come to a standstill and certain industries, including ours, are booming. As the demand for digital soars, many organisations are adjusting their working practices and whilst that sadly means the closure of some work places, it also offers opportunities in other areas and it is these opportunities that our young people need to hunt out.
However, time and again we hear that young people struggle to get a foot in the door due to lack of experience. But how can they get that experience if no one will give them a break? And if they do get a job, where can it take them career-wise? The future of our economy depends on our younger generations and we have a responsibility to provide meaningful and satisfying education and work that keeps them motivated and driven to become our business leaders of the future.
Perhaps now more than ever, our young people need to focus on giving themselves the best opportunities they can. Academic qualifications and university life is certainly one option but it isn't for everyone, and that is okay. There is after all, more than one way to skin a cat.
Apprenticeships at Airedale 
Airedale International was founded in 1974 in Rawdon, Leeds. Since its inception, the people of Airedale have championed training and education amongst its teams, recognising that its people are its strength. In an ever-competitive marketplace, the thing that keeps Airedale at the top of its game is the skill and expertise of its workforce and to maintain and enhance that, we have to share knowledge, both formally and informally.
Airedale has for a long time offered formal apprenticeship places for people who want to work and train at the same time. We have a strong alumnus of qualified apprentices who have gone on to have very successful careers in the mechanical and engineering industry, both with Airedale and other employers. Take for example Matthew Thompson, our Chief Electrical Engineer. Matt joined Airedale as an apprentice in 1995 and having previously gained numerous academic and vocational qualifications whilst working with Airedale, he graduated from Leeds Metropolitan University in 2008 with a BEng (Hons) in Electronics & Electrical Engineering. Matt said,
"I believe learning and professional development is integral to roles at Airedale and they [Airedale] have provided me with plenty of development opportunities."  
Matt has gone on to support engineers and technicians within Airedale on their professional registration journey, whilst leading his team. You can hear more about what Matt and his journey here.
Below we have looked at some of the common questions we get asked about apprentices and covered the areas we think you might want to know. It might be you have more questions so if at the end of this you need to know more, don't hesitate to get in touch. We have left our details for you!
Current opportunities 
The apprenticeship scheme at Airedale operates on an ongoing basis, with people getting qualified and new starters joining us pretty regularly throughout the year. Right now, at Airedale we have 19 apprentices, all at different levels of their training. Our latest apprentices started with us in January this year and we are in the process of recruiting two more. Find out more and apply here.
How long does an apprenticeship last? 
A typical apprenticeship would run for 4 years, but it could be longer if the apprentice wants to study for an Engineering degree. Courses are done on a part time basis and usually lead to a recognised HVAC, electrical or mechanical qualification, relevant to the apprentice's existing qualification level and interest. We work with a variety of recognised and respected higher education establishments, including Leeds College of Building, Wakefield College, Leeds City College, Bradford College and Sheffield Hallamshire university.
How does it work, week to week? 
Airedale apprentices are given the benefit of working whilst training, meaning they receive a salary as well as a formal education. With four days working at our state-of-the-art manufacturing facility in Rawdon, and one day per week at college, our apprentices get hands on experience of working in a multi-million-pound manufacturing business, with plenty of support and training as they go. Each apprentice is given an overview of how their time training with Airedale will look and are given the opportunity to move between different departments, so they not only get a feel for our business, but also have the opportunity to trial different disciplines and adjust their journey according to where they want to excel.
What happens at the end of an apprenticeship? 
We form a working contract with our apprentices. Providing they demonstrate commitment and show us tenacity and their great work ethic, we will support them beyond qualification and guarantee them a position once qualified within Airedale. At this point, they may be able to continue their studies should they so wish, in a course that is relevant to their role, subject to specific criteria that can be discussed at the time. We have a strong ethos of promoting from within so there are often opportunities for progression, or department switches in our organisation.
Who can apply? 
Absolutely anyone who is interested can apply to work as an apprentice at Airedale. We do have a mix of male and female apprentices and engineers at Airedale, but recognise we do tend to get more male applications. We would actively encourage any females out there who might be interested to get in touch, if only for a conversation to find out more. Male applicants are of course equally welcome.
What should I do if I am interested? 
We really encourage anyone who is interested to email us at humanresources@airedale.com with their CV in the first instance. If you would like to find out more or just have a chat about it, please email us with your phone number, CV and a brief message and we will get back to you. You can also look on our website where we offer more insight and information, here.
We strongly believe at Airedale that education, training and the sharing of skills is essential to health of any business. Our young people need formal recognition by way of qualification, to allow them to demonstrate the work they have put in and carry that with them throughout their career.
Apprenticeships are one way of offering opportunity and hope to people and we continue to invest in them, because we see the benefits both to Airedale as a company and those within it. Whilst we also support the academic journey, time and time again we see people thrive from taking a different route, more suited to their strengths and aspirations. It is fair to say that in the time a person takes to graduate from University, an apprentice can become well qualified, gaining hands-on experience and transferable skills that can support them throughout the rest of their career.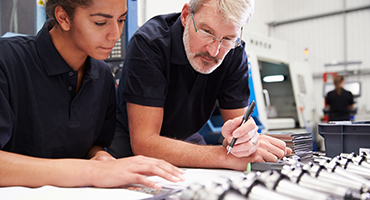 Airedale international offers a wealth of career opportunities across many different disciplines including engineering, IT, finance, sales, marketing and administration. Every individual has an important part to play in driving our company forward and below are just a few examples of the roles we offer given by the people who work here.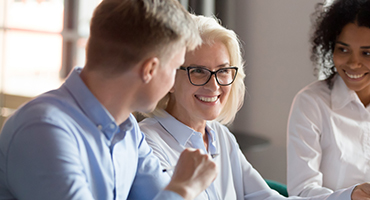 Airedale international offers a wealth of career opportunities across many different disciplines including engineering, IT, finance, sales, marketing and administration. Every individual has an important part to play in driving our company forward and below are just a few examples of the roles we offer given by the people who work here.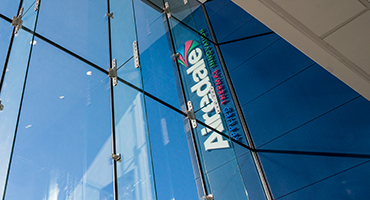 Our leadership team work together to ensure Airedale International continues to be one of the most innovative and dynamic cooling solution providers in the industry. They provide Airedale International with vision and direction for the future, whilst maintaining the level of honesty and integrity that is appreciated by customers and employees alike.