FOUR Ground-breaking Data Centre Cooling Solutions to Launch in One Day
AiredaleTM, the critical cooling specialists, has announced the forthcoming launch of four ground-breaking data centre cooling solutions, all to be unveiled at their virtual Cooling Innovation Day event, to be held on 1st February 2022.
During this free-to-attend online event, the four new cooling solutions will be exclusively revealed and senior members of the Airedale team will take part in a Q&A to discuss the offers. Prior to the unveiling, a high-profile industry panel discussion will take place to debate the key sustainability issues the industry is facing right now. Featuring influential industry leaders from Vantage, Yondr, ISG and Bouygues, as well as Airedale representatives, this live panel discussion is open to view to anyone who registers in advance, via the Airedale website.
The products being launched by Airedale are the result of several years' of research, development and investment and are all designed specifically to answer the efficiency, output and scale challenges faced by colocation and hyperscale data centres. The four new products cover all aspects of data centre cooling, from CRAH, to chiller, to controls and a system framework that brings them all together, known as IQity. The details is as below:
>1MW SmartCool ONE Computer Room Air Handler
DCSTM Data Centre Chiller Range with Enhanced Free CoolingTM
IQityTM IoT-enabled Technology Framework
Cloud DiagnosticsTM cloud-based monitoring & diagnostics platform
SmartCool One:
SmartCool ONETM is a range of Computer Room Air Handlers (CRAHs) designed specifically to answer the efficiency and scale challenges faced by colocation and hyperscale data centers.
With capacities of up to a huge 1MW, SmartCool ONE is a true representation of Airedale's global ambitions. The range will be manufactured in the UK, Spain and the US, standardised to match the needs of a global market and designed to deliver increased efficiencies, reduced operational costs and reduced energy consumption, whilst maximising cooling kW per m2.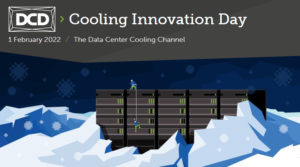 DCSTM Enhanced Free Cooling Chiller Range
The DCSTM range is a family of air-cooled chillers specifically optimised for demanding data centre environments, featuring ground-breaking Enhanced Free Cooling technology.
With uptime and energy efficiency hard-wired into every facet of their design, the DCS range has evolved from decades of worldwide data centre experience. The range has been specifically designed by the Data Centre Solutions team, based at Airedale's global headquarters in Leeds, UK, to deliver powerful, reliable and sustainable cooling in the most demanding of environments.
 IQityTM Software Framework
IQity is Airedale's IoT-enabled software framework, IQityTM, aiming to provide a blueprint for intelligent data centre cooling at a product, system and site level…to safeguard uptime and sustainability.
IQity serves as a digital framework, transforming individual plant items like chillers and precision coolers into intelligent systems, that flex with their environment and work as one to ensure critical cooling delivers high availability at the lowest cost. IQity also contains powerful site optimisation tools, that break the boundaries of what traditional cooling companies offer and give holistic insights to whole facilities and entire fleets.
Cloud Diagnostics
An advanced HVAC performance management tool available on your phone, tablet or laptop, in response to the pressure operators and facility managers are under when working with cooling equipment that is increasingly critical to business operations.
Jonas Caino, General Manager for Airedale, who will open the Innovation Cooling Day at 2pm (GMT) on 1st February said,
"The growing global demand for sustainable, scalable and sophisticated cooling solutions has been a strong motivation to be extremely demanding of ourselves when developing this range of high quality, high efficiency cooling solutions, that serve an industry critical to our way of life."
He continued,
"Working closely with some of the world's largest data centre operators, we have been able to design and deliver this massive new range of innovative yet established solutions to meet worldwide sustainability targets, whilst delivering the future of data centre cooling."
Jonas concluded,
"We are excited to launch our new solutions to the world and are doing so online, on Tuesday 1st February, from 2pm UK time. We invite you to join us to see these new solutions, ask questions, download materials and hopefully take plenty away from this event."
For more information about the launch event and to register, click here