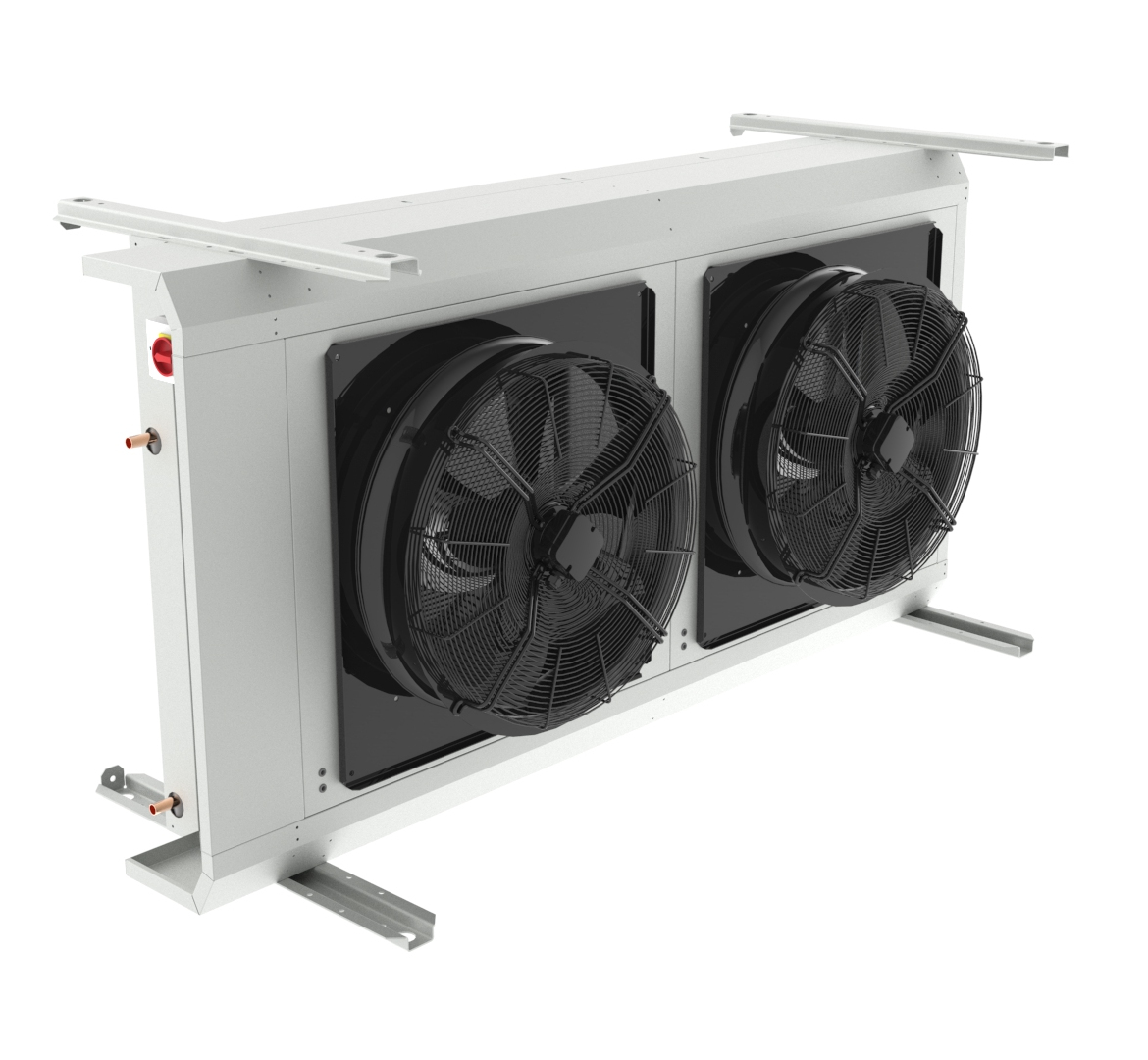 Airedale offer a range of air-cooled condensers suitable for R410A and R407C, custom designed with a small footprint, low sound level and a slimline appearance.
Features
Available in 16 model sizes with total heat rejection 12 -165kW
Available in either horizontal or vertical air discharge orientation.
Large surface area coil is ideally positioned to optimise airflow and heat transfer, manufactured from refrigeration quality copper tube with mechanically bonded aluminium fins.
Corrosion Resistant Coated Coils
For aggressive atmospheres a corrosion resistant coating can be applied to the aluminium fins.
Head Pressure Control
(On / Off) Head pressure control is maintained via a factory fitted on/off pressure switch rated to IP54 for outdoor use as standard.
Shut Off Valves
Where unit isolation for easier maintenance is required, shut off valves can be supplied loose for on -site installation.
Coil Guards
Protective mesh guards can be fitted to each of the outer coils to protect against damage.
Units within the range are exempt from Ecodesign
Contact Us For More Information