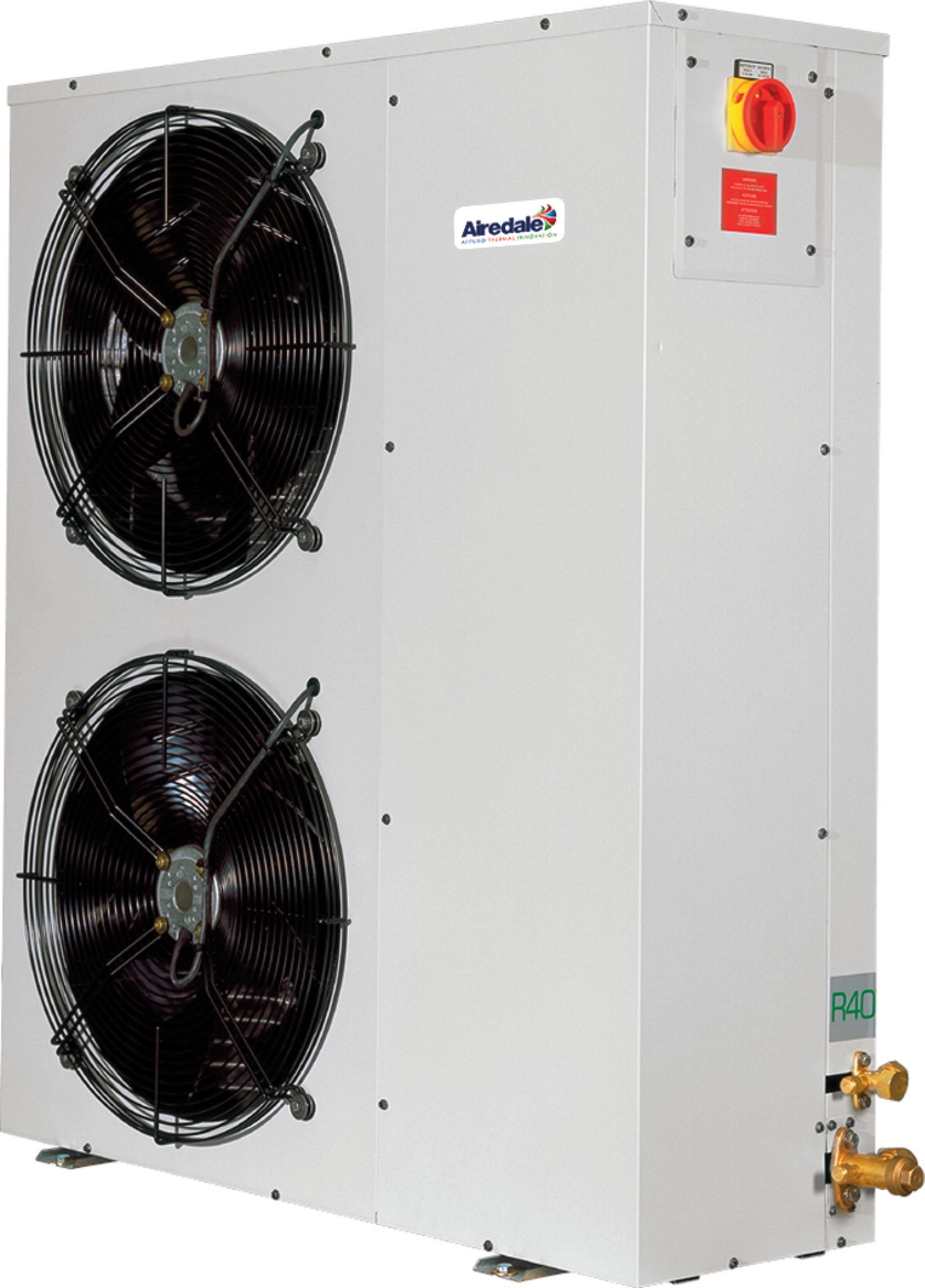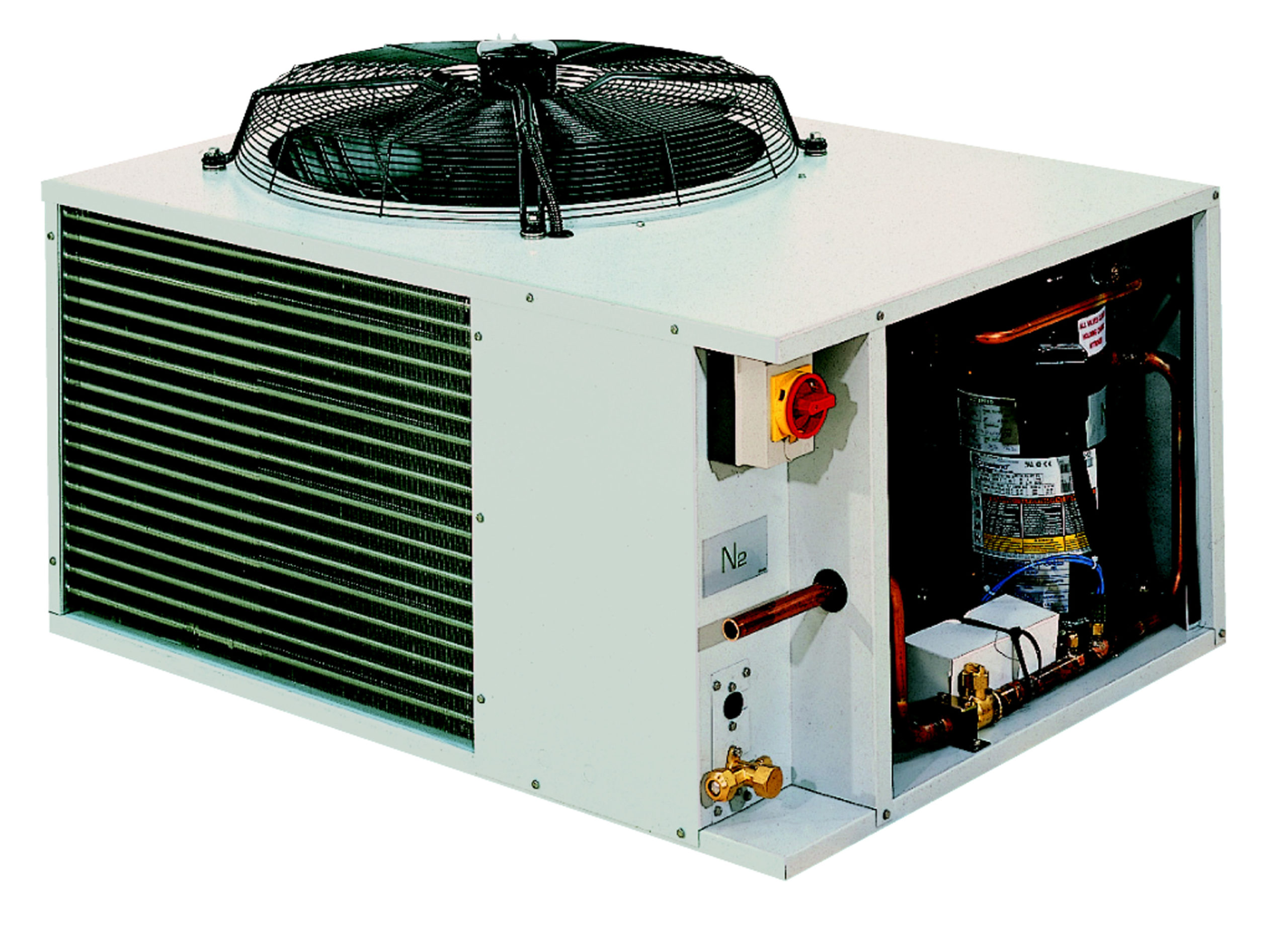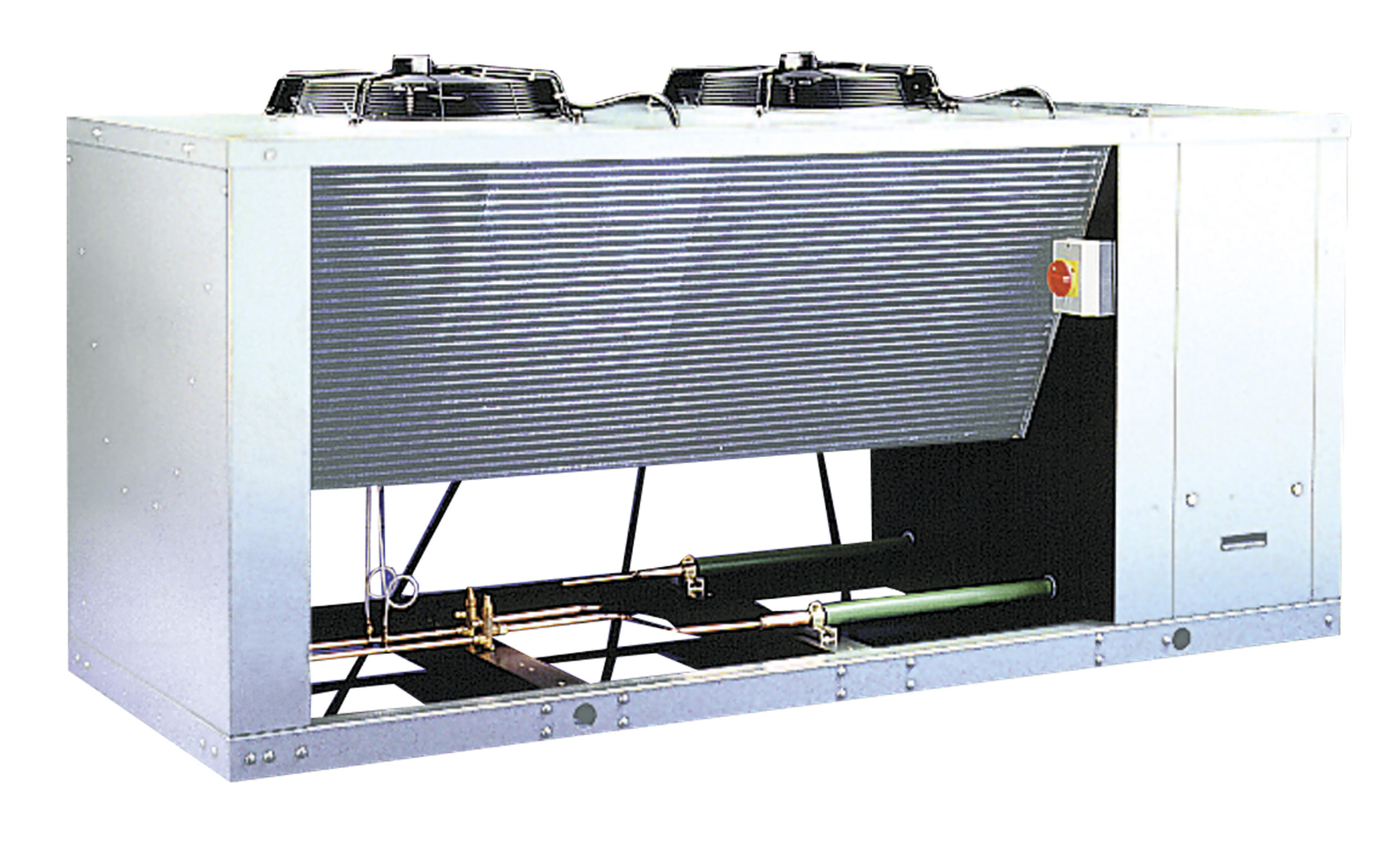 Designed and optimised for R407C, this range of 13 air cooled condensing units and heat pumps covers the range of 3 – 35kW in cooling mode.
Low noise sickle type blades and inlet ring
Valve assembly prevents short circuiting of refrigerant
Head pressure control optimises performance
Scroll compressors for reduced sound, higher efficiency and lower electrical starting currents (CUS5 – 12)
CU1 – CUS4 (3-13kW)
CUS5 – 12 (14-35kW)
Head pressure control and mains isolator is standard, small footprint and slimline design are ideal for wall mounted installation.
Large surface area coil is ideally positioned to optimise airflow and heat transfer. Units feature axial flow fan assembly with low noise sickle type blades and inlet ring. External rotor motor allows the use of a low power output, single phase, speed controllable motor to power the fan.
Units are fitted with a thermostatic expansion valve and a check valve assembly to prevent short circuiting of refrigerant, together with a large capacity suction accumulator and a reversing valve
Features
Head pressure control optimising performance
Microprocessor system allows indoor unit to be matched to CU, communication via 2-wire link
Hot gas bypass valve for capacity control – this modulates down to 40% of full capacity
External rotor motor allows use of low power output single phase speed controllable motor with inbuilt thermal overload
Thermostatic expansion valve and check valve assembly prevents short circuiting of refrigerant
Scroll compressors for reduced sound, higher efficiency and lower electrical starting currents (CUS5 – 12)
Head pressure control optimising performance
External rotor motor allows use of low power output single phase speed controllable motor with inbuilt thermal overload
CU1 – CUS4: 3 – 13kW total heat rejection
8 models: Cooling only and heat pump variants
Reciprocating compressor
Wall mountable, freeing up floor space
Small footprint with slimline design
Head pressure optimising efficiency
CUS5 — 12: 14 — 35kW total heat rejection
5 models: Cooling only and heat pump variants
Floor mounted for external location
Low profile
Contact Us For More Information