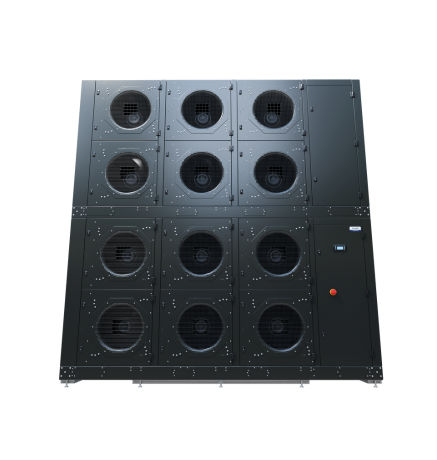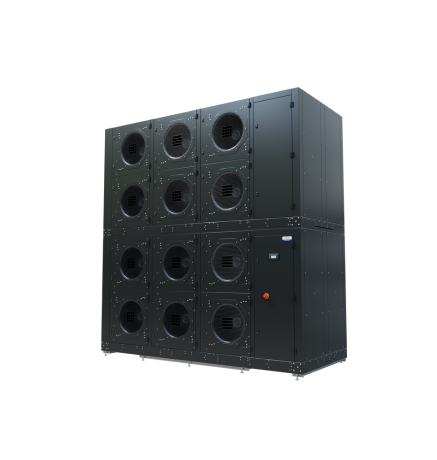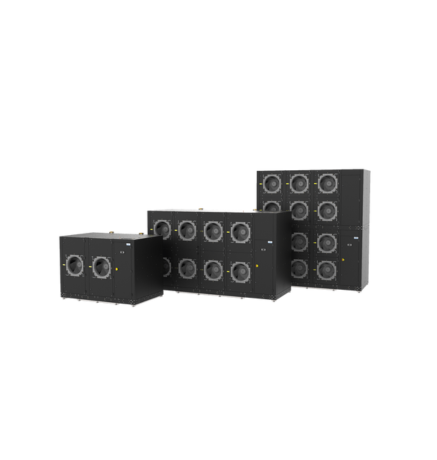 AireWall ONE™
200 – 650kW Parametric Data Centre Fan Array Range
AireWall ONE™ is our revolutionary global data centre fan wall range, designed in collaboration with data centre consultants, end users and contractors.  
Capacities from 200 up to 650kW
Parametric design – optimised coil and bespoke footprint for each project
2-12 fan models
Intelligent design for Ease of Install
Designed for close approach and elevated water / air temperatures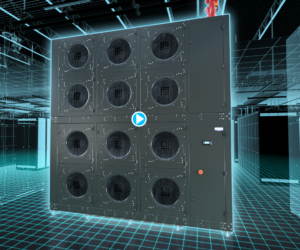 One range – over 33,000 possibilities. AireWall ONE is built around 15 configurations, based on the number of fans. However, unit height and width is completely changeable within 0.5 inch increments. Maximum height and width limits apply and unit depth is standardized, within these limits we are totally flexible.
The simplicity of a fan wall, with the quality of an Airedale CRAH. The units are available in a 2, 4, 6, 8, 10 or 12 fan configuration and have been engineered to the highest design and build standards you would expect from an Airedale precision unit.
AireWall ONE has been designed to take the heat out of installation, with several features that make transportation and positioning as easy as possible.
Ideal for application on solid floor data centre installations
630mm centrifugal EC fans, offering maximized efficiency and air volume
Blowthrough configuration
PIC valves as standard. Optional energy valve available.
6, 8 or 10 row deep chilled water coils, optimised for each order.
ISO and MERV filters offered, as well as a 'no filtration' option.
Actuated dampers to close the unit air path when not in use.
Control panel easily accessible from the plant corridor.
Reduced unit depth, allowing for more white space.
Forklift grooves are included as standard, with slots at either end to enable Skoots/moving trolleys.
Hinged fans allowing for easy filter access and maintenance.
Flanged pipework connections at the top of the unit.
Actuated shut off valve on the coil inlet.
Low profile plinth with adjustable levelling feet.
Helix intelligent controls.
| | | | |
| --- | --- | --- | --- |
| Metric | Min  | Max  | Design  |
| Supply Air Temp | 18°C / 65°F | 27°C / 80°F | 24°C / 75°F |
| Return Air Temp | 28°C / 82°F | 45°C / 113°F | 36°C / 97°F |
| Entering Water Temp | 14°C / 57°F | 26°C / 79°F | 20°C / 68°F |
| Leaving Water Temp | 20°C / 68°F | 38°C / 100°F | 30°C / 86°F |
| Waterside T Range | 6K / 11°R | 17K / 31°R | 10K / 18°R |
| Approach | | | 4K / 7°R |