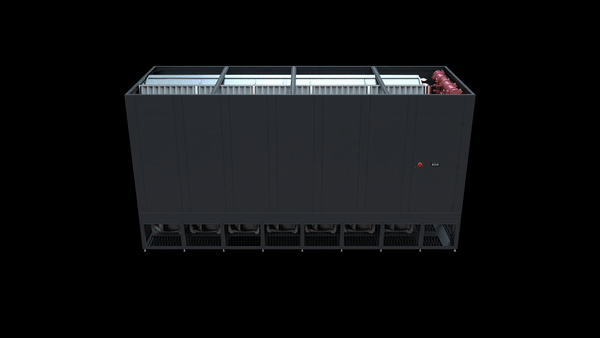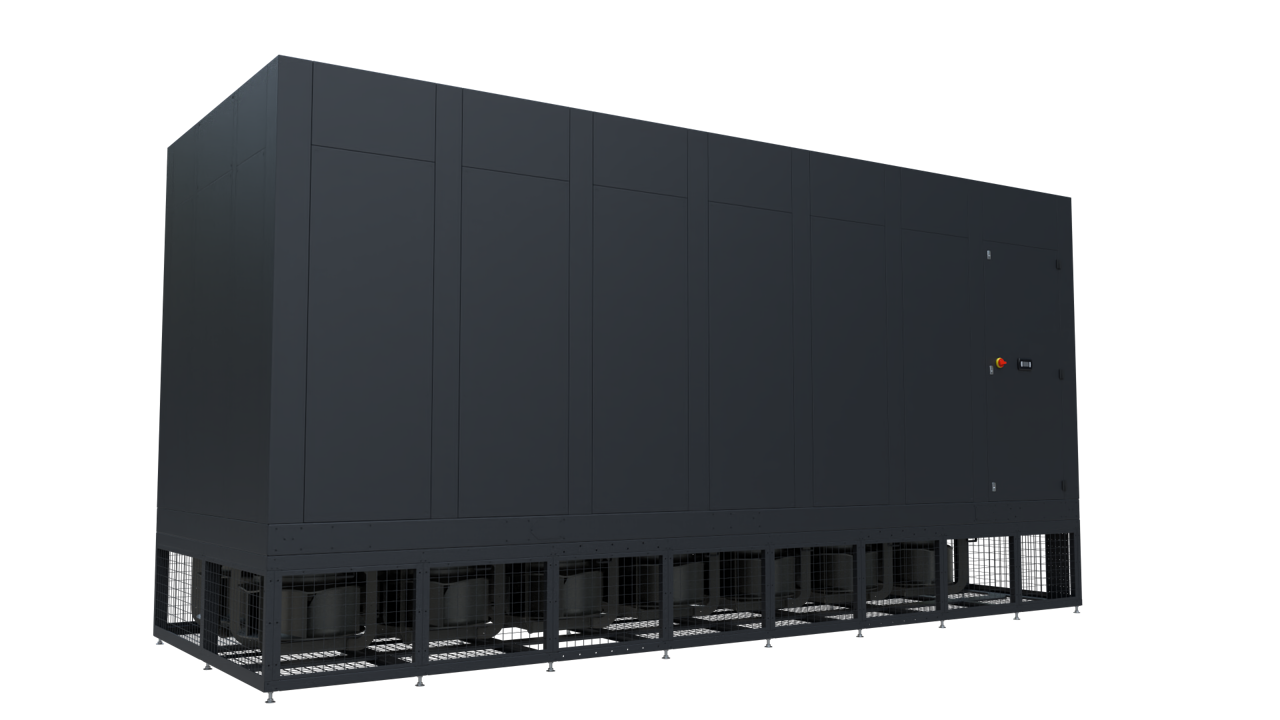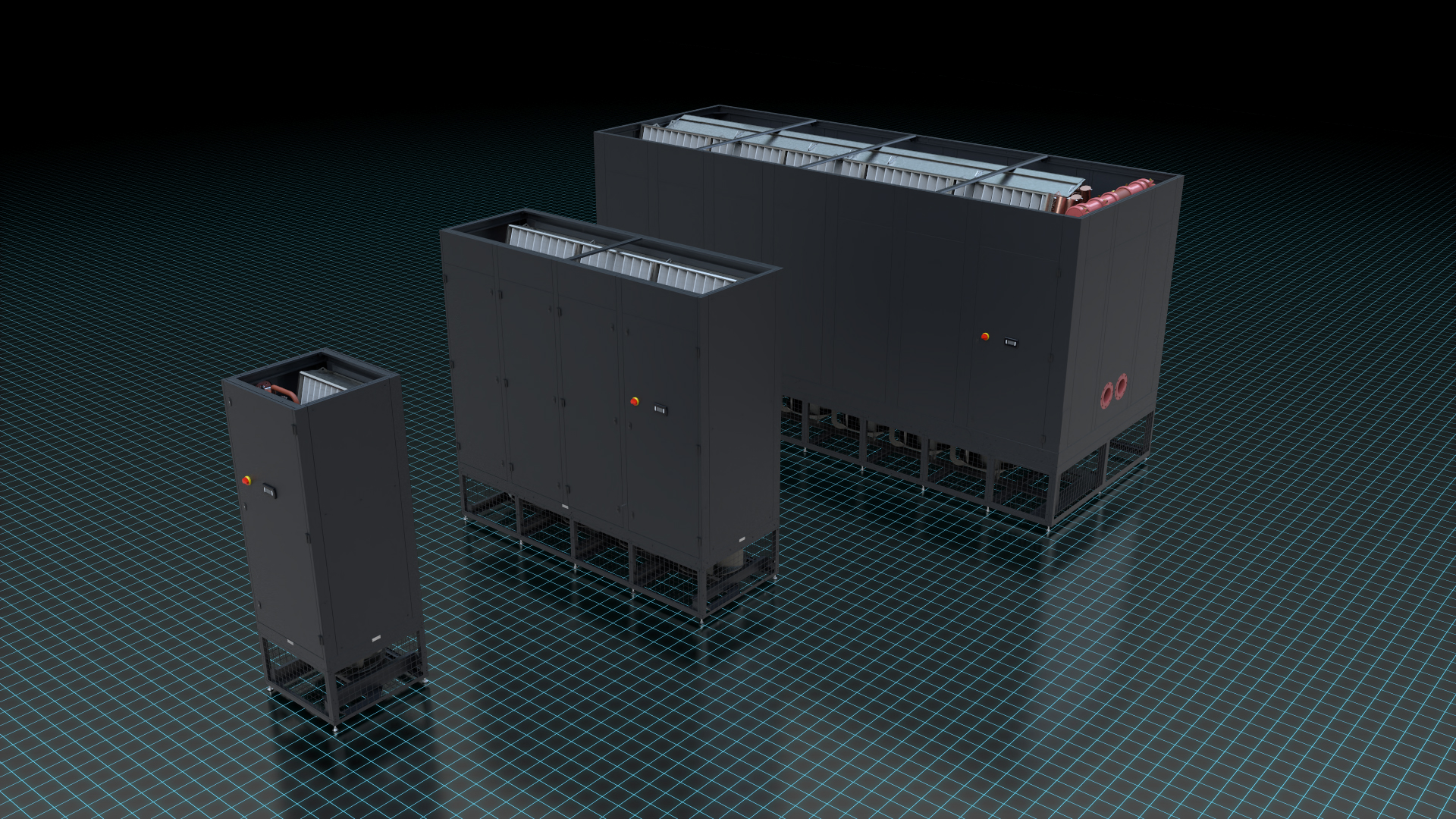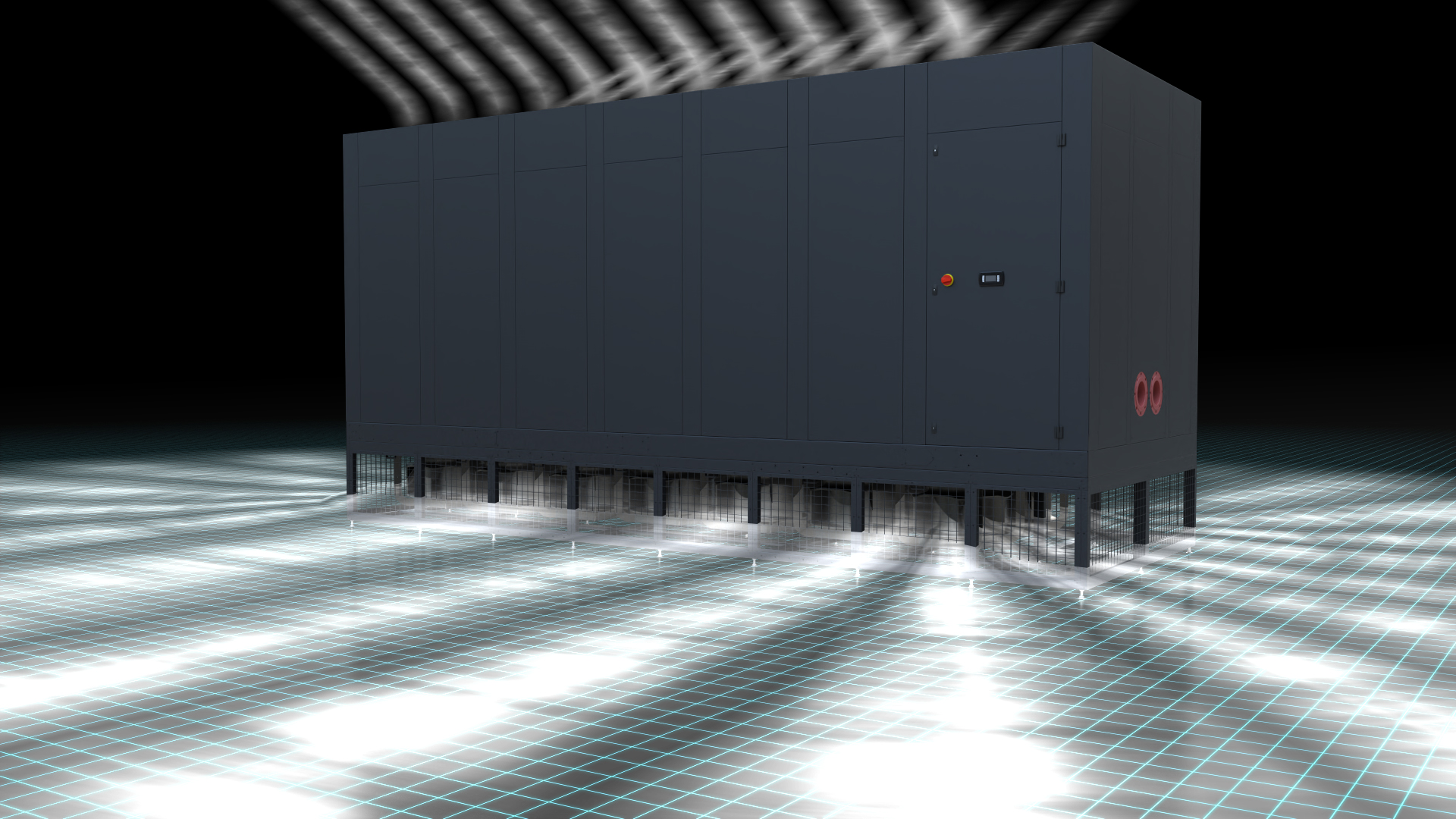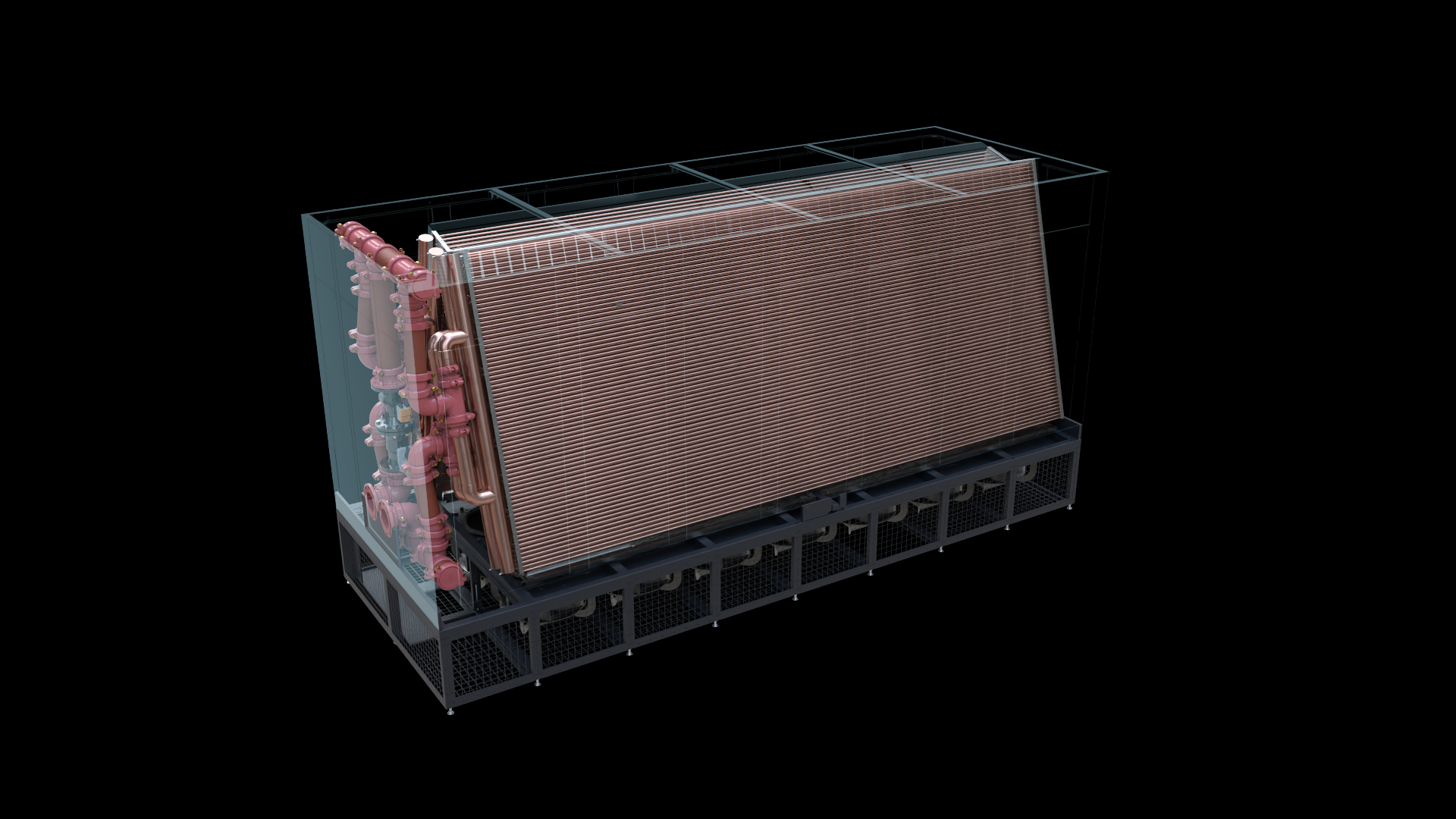 35kW-1MW Computer Room Air Handler (CRAH) designed for global application in Colo / Hyperscale
This 35k-1MW CRAH is an evolution of the multi award-winning SmartCool™ precision cooling range. It has been developed to meet the increasing demand for ultra-efficient, large capacity precision cooling systems in colocation and hyperscale data centers.
Uptime and energy efficiency are absolutely critical in the colocation and hyperscale markets. Achieving marginal gains on operating costs will have a large impact on business. 
The SmartCool ONE precision cooling system has a cooling capacity of up to 1MW, optimized air and water conditions and an intelligent controls platform to maximize efficiencies and cooling power.
Other CRAHs may say they can achieve 1MW cooling, but lack the airflow to deliver on the cooling coil capacity. With SmartCool ONE, 1MW means 1MW. The latest high capacity backward curved EC fans have been included in an underfloor deck to deliver the powerful air flow required to serve the largest facilities in the world.
SmartCool™ ONE Features & Benefits
Large surface area slab coils reduce pressure drop and maximize heat transfer (Low and high flow coil geometries to optimize pressure drop)
Robust construction
High capacity backward curved EC fans under floor to enhance airflow delivery and efficiency
Optional seismic floor stand
High level side flanged to PN16
Low and high flow coil geometries to optimize pressure drop
Control valve options 2 port, 2×2 port (hybrid 3 port control)
PICV/Energy valve
UltraCap UPS for control circuit
LH/RH fluid connections
LAN (local area network) for airflow management (redundancy control)
Deigned for close approach and wide waterside TD's
Manufactured in UK, Spain and USA
Helix™ intelligent unit controls
Carel-based controls system using latest microprocessor controllers
Touch screen user interface (full color graphic)
Supply or return air temperature control optimized PID loop
Inbuilt automatic transfer switch dual mains power supply
Airflow management (constant pressure control)
| | |
| --- | --- |
| Cooling Capacity | 35kW-1MW |
| Max EER | 36.1 |
| Configuration | Downflow |
Contact Us For More Information