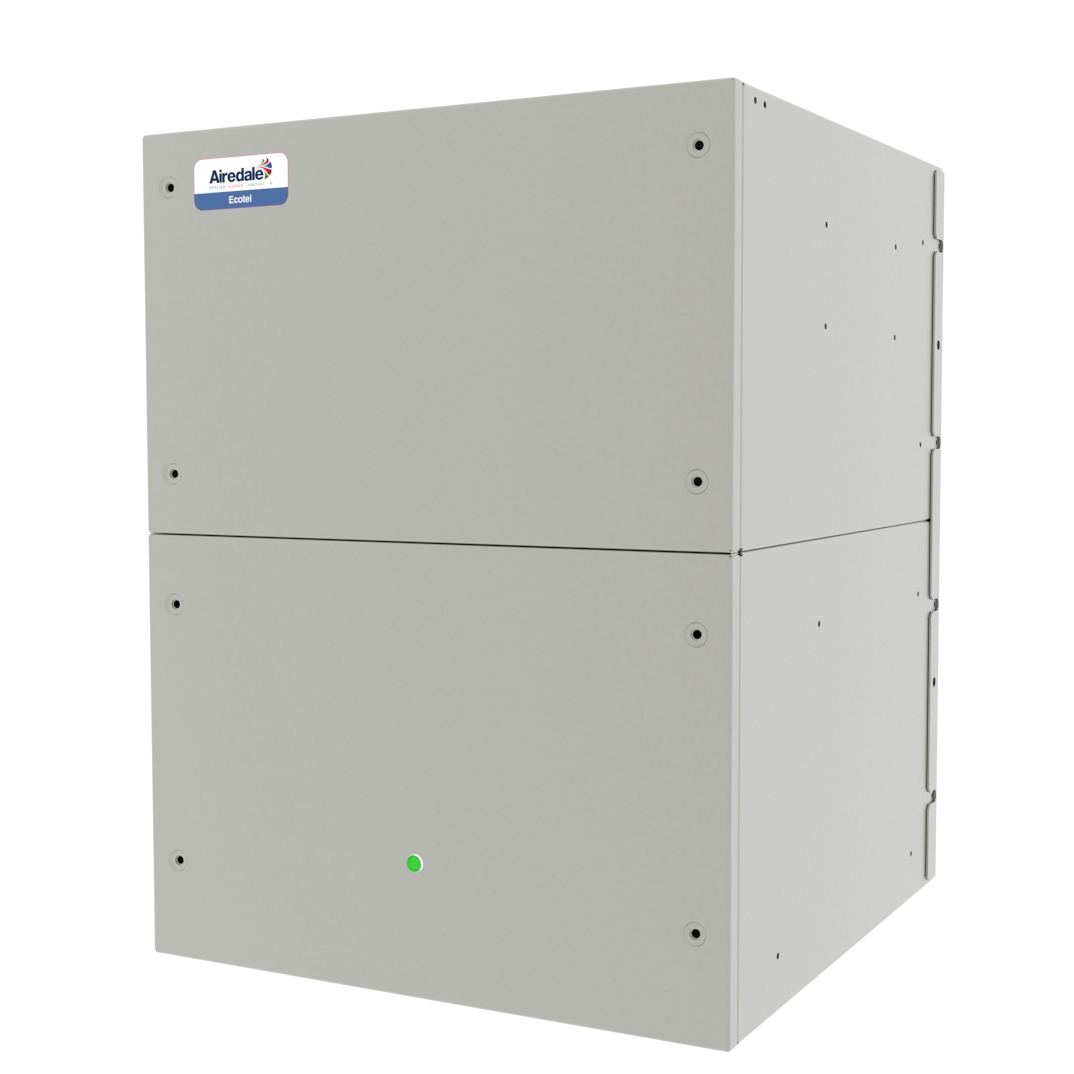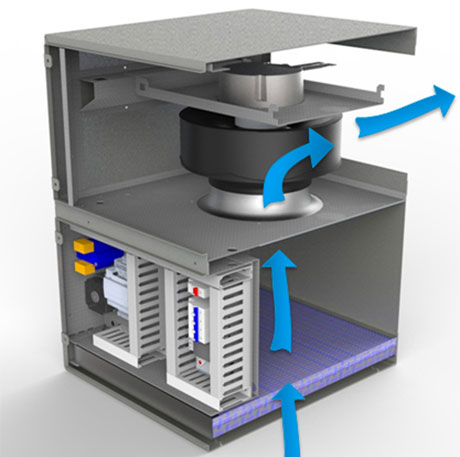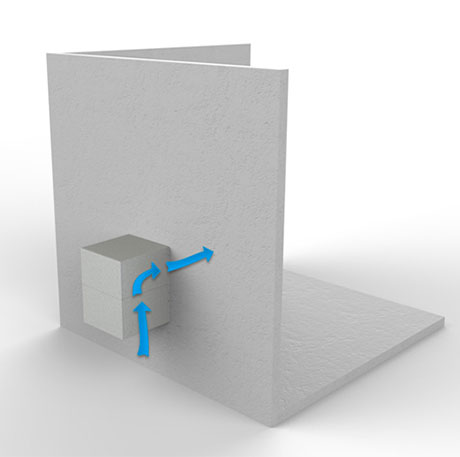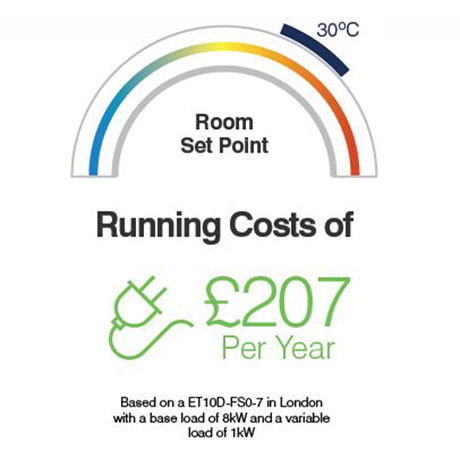 The Ecotel™ Free Cool is a self-contained, outdoor cabin cooler which has been specifically developed to cool outdoor cabins, shelters, computer rooms, re-locatable equipment buildings and telecom base stations.
Designed for where internal space is limited or unavailable, the Ecotel™ Free Cool is quick and easy to install, utilising a secure mounting bracket system.
The Ecotel™ Free Cool gives you the flexibility to optimise unit selection to match the considerations of your specific project.
Annual running costs of just £207
Operating continuously 24 hours a day, 365 days a year, the Ecotel™ Free Cool reduces energy consumption by utilising the benefits of lower ambient temperatures. As the internal operating temperatures of telecom cabins is higher than the actual outdoor dry bulb temperature the Ecotel™ Free Cool has been developed to utilise free-cooling throughout the year.
Choose from:
Two case sizes (740mm (H) x 560mm (W) x 560mm (D) and 850mm (H) x 730mm (W) x 730mm (D))
Three capacities (5kW, 10kW, 15kW – multiple units can be combined)
36 models in the range
Features
Two case sizes (560mm (W) x 740mm (H) x 560mm (D) and 730mm (W) x 850mm (H) x 730mm (D)
Three capacities (5kW, 10kW, 15kW)
Secure, tamper-proof fixings
Removable centrifugal EC fan for efficiency and extra quiet operation
G4 Filtration
Downflow installation (recommended installation)
Metal frame panel filters – prevent the risk of moisture damage
Cabin temperature control
Supply voltage options:
– 230V/1PH + N/50Hz
– 220V/1PH + N/60Hz
– 220V/2PH no neutral/60Hz
Emergency -48V DC fresh air free cooling option
Remote display
High temperature alarm
Mains isolator
Pressure relief exhaust damper
Operating temperatures -20°C to +40°C
Options
M5 filtration
Advanced cabin temperature control (up to 4 extra sensors)
Filter change switch
LED fault display
Energy manager
Fire rated dampers
Humidity monitoring
BMS interface cards
Anti-vandal cage
Actuated exhaust damper
Lower ambient kit down to -40°C (components and cabling)
Higher ambient kit up to +50°C
Units <12kW are fully compliant with Ecodesign Lot 10. Units >12kW are exempt from Ecodesign when applied in process cooling applications (i.e. data centres, telecoms etc). Units >12kW within
the range applied in comfort cooling applications are non-Ecodesign compliant. FreeCool units within the range are exempt from Ecodesign. Please refer to your Airedale account manager for full details
Contact Us For More Information